Best Acoustic Electric Guitars
Affordability, playability, unique design, and craftsmanship—all can be found in Fender acoustic-electric guitars.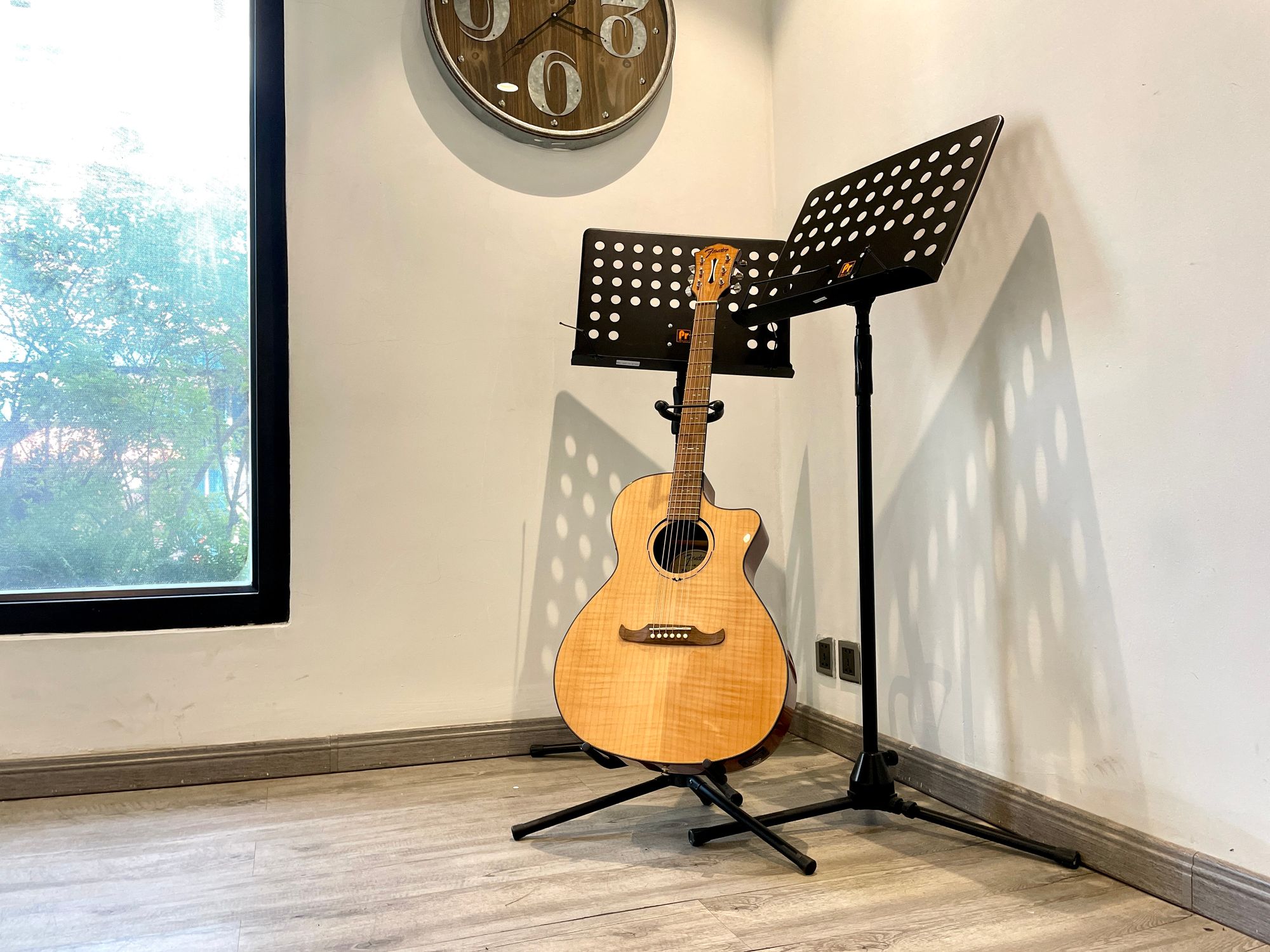 When it comes to acoustic-electric guitars, Fender has earned a stellar reputation for delivering exceptional instruments that combine affordability, playability, and top-notch craftsmanship.
Whether you're a beginner or an experienced player, Fender offers a wide range of acoustic-electric guitars that cater to various musical styles and preferences. In this blog post, we'll explore some of the best Fender acoustic electric guitars that excel in affordability, playability, and other factors that make them a compelling choice.
Affordability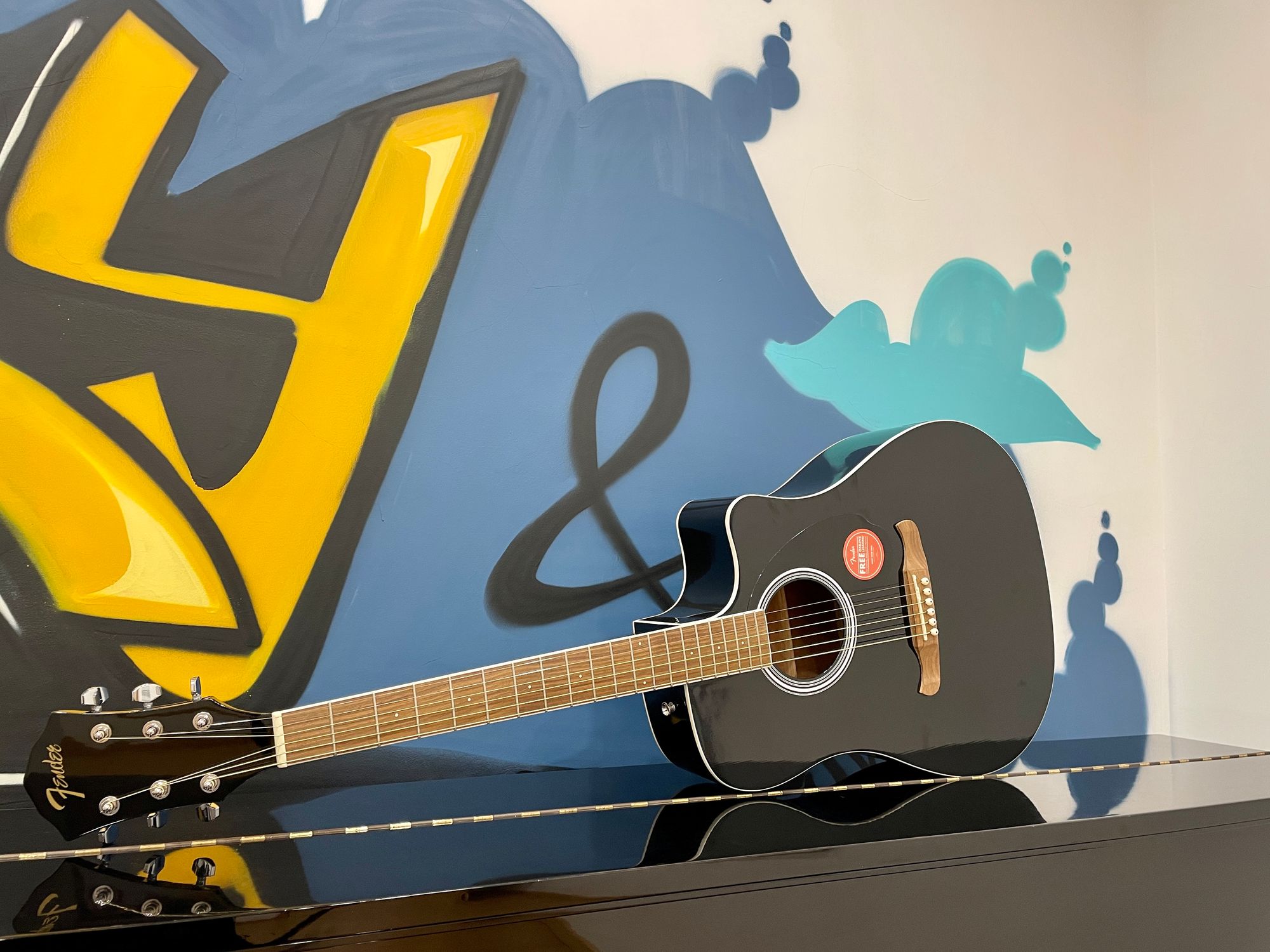 Fender FA-125CE Natural and Fender FA-125 Black are the perfect choice for those seeking an affordable entry point into the world of acoustic-electric guitars. These two models offer a solid construction, comfortable playability, and versatile electronics, all at a budget-friendly price. With their rich tone and reliable performance, these guitars prove that you don't have to break the bank to own a quality Fender acoustic electric guitar.
The price range for these two stunning instruments is no more than $300, available at Soundskool's stores and website.
Playability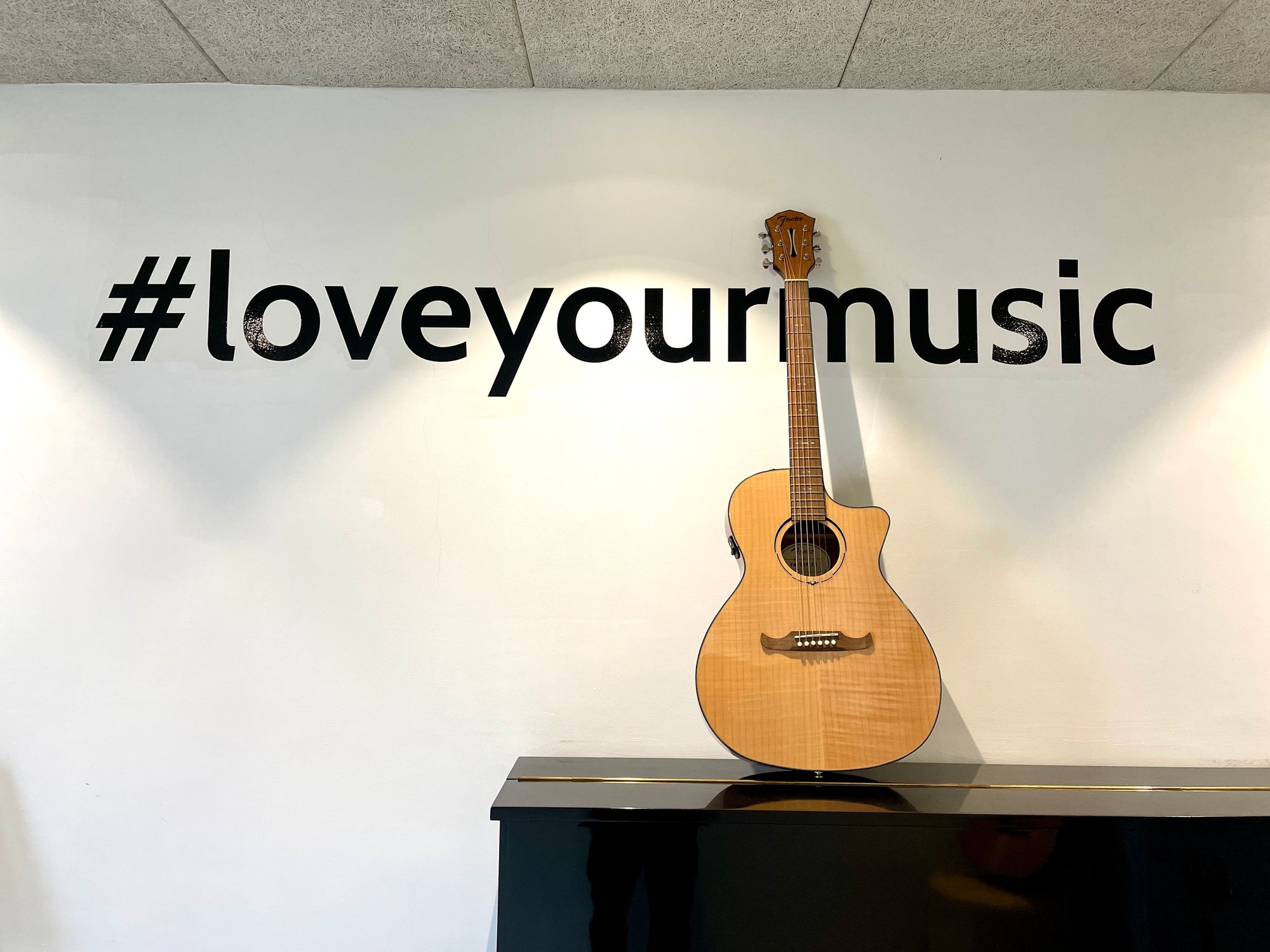 Playability is a crucial factor for any guitarist, and Fender understands this well. The Fender FA-345CE Auditorium is designed with player comfort in mind. It features a slim, easy-to-play neck profile and a smooth fretboard, allowing for effortless chord transitions and nimble fingerpicking. This guitar provides a comfortable playing experience, ensuring that you can fully express your musical creativity.
Unique Design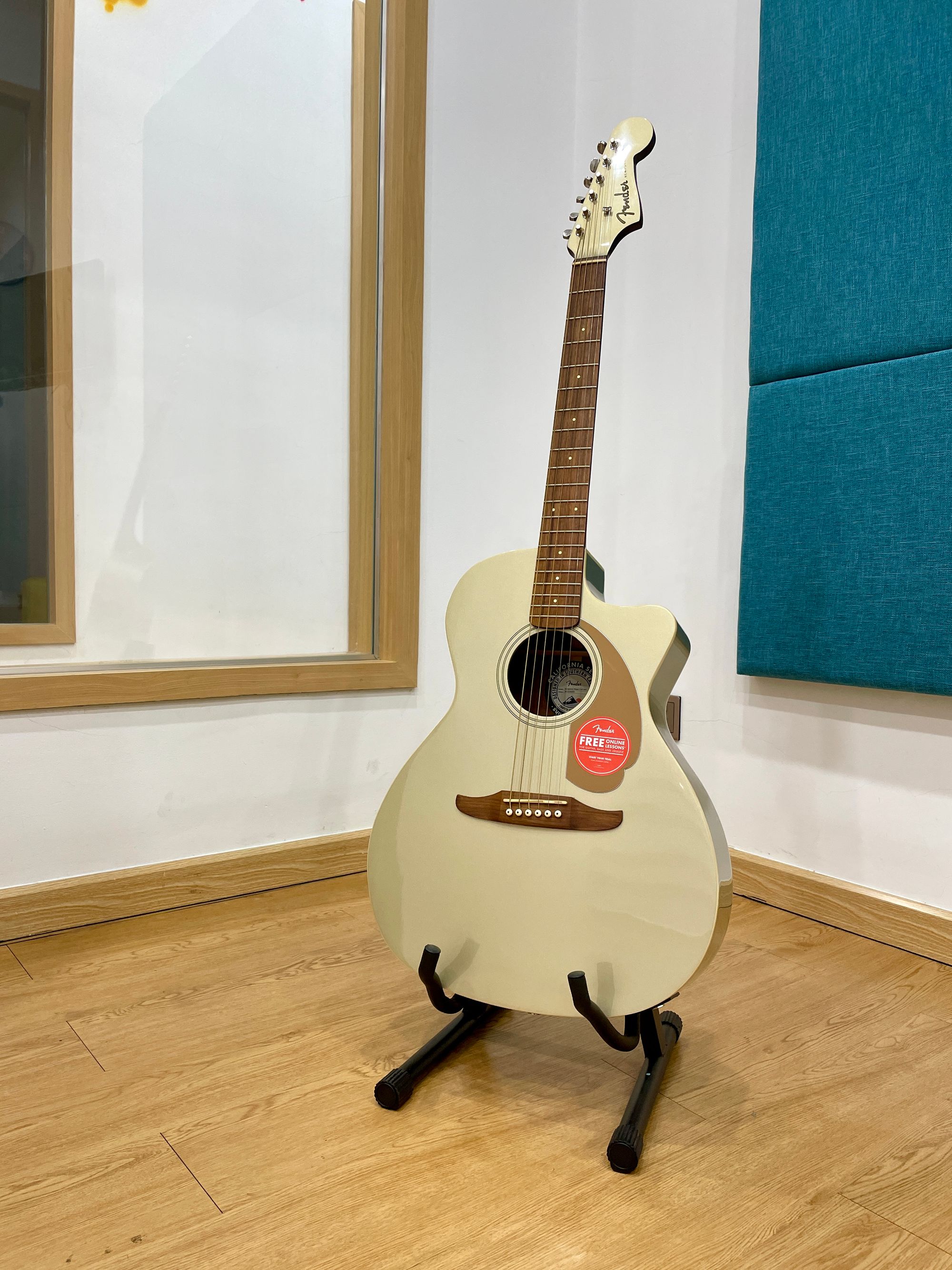 If you're looking for an acoustic electric guitar that make a visual statement, the Fender Newporter Player Champagne and Fender Redondo Player won't disappoint. With their eye-catching finishes and distinctive body shapes, these guitars stand out from the crowd. Not only do they offer striking aesthetics, but they also deliver exceptional sound quality and performance, making them a perfect choice for players who want both style and substance.
Versatility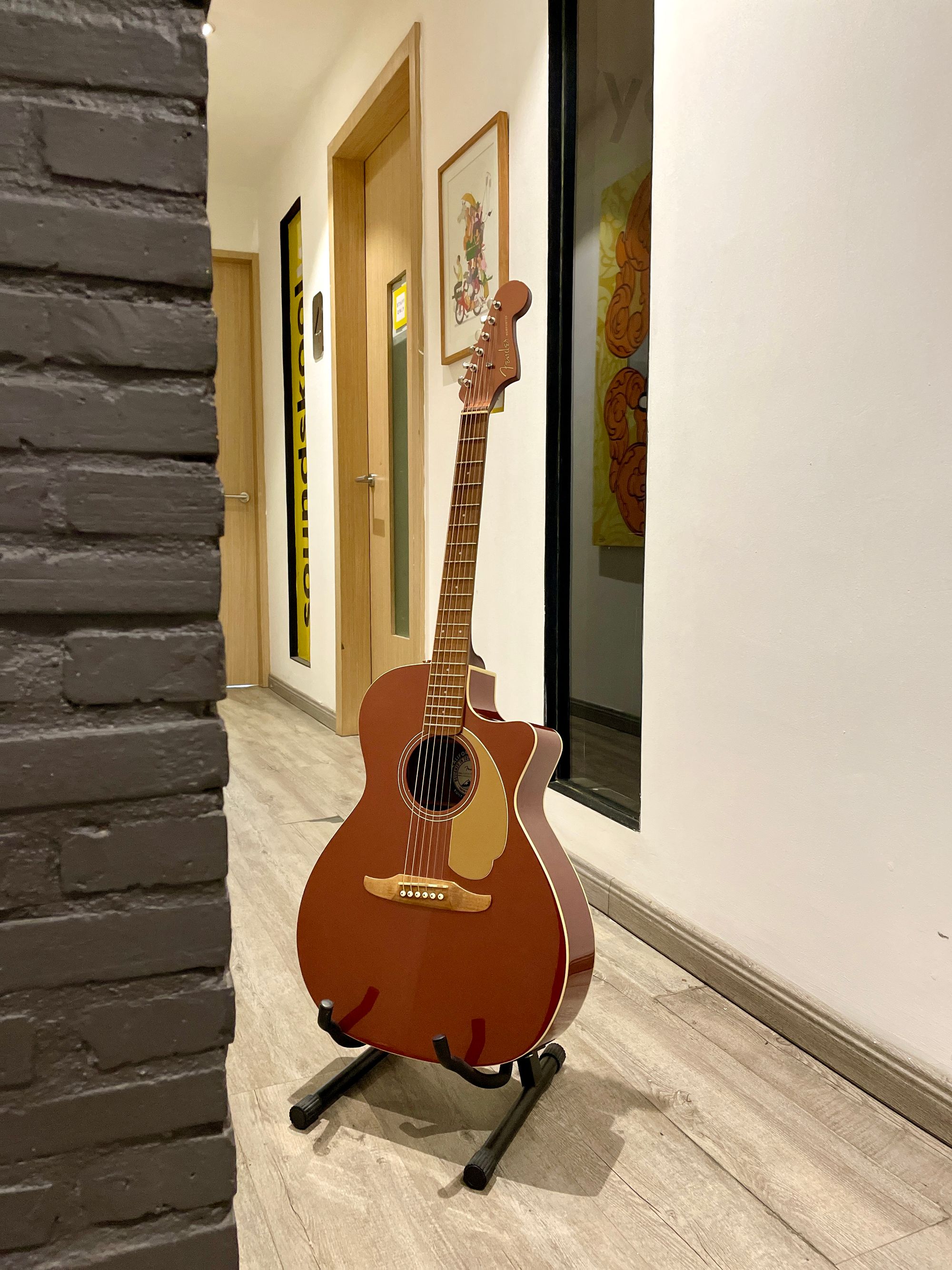 For musicians seeking versatility in their playing, the Fender Newporter Player Rustic Copper is an excellent choice. This guitar is equipped with advanced electronics that allow for seamless amplification and sound shaping. Whether you're performing on stage or recording in the studio, the Newporter Player Rustic Copper offers a wide range of tonal possibilities to suit any musical context.
Iconic Tribute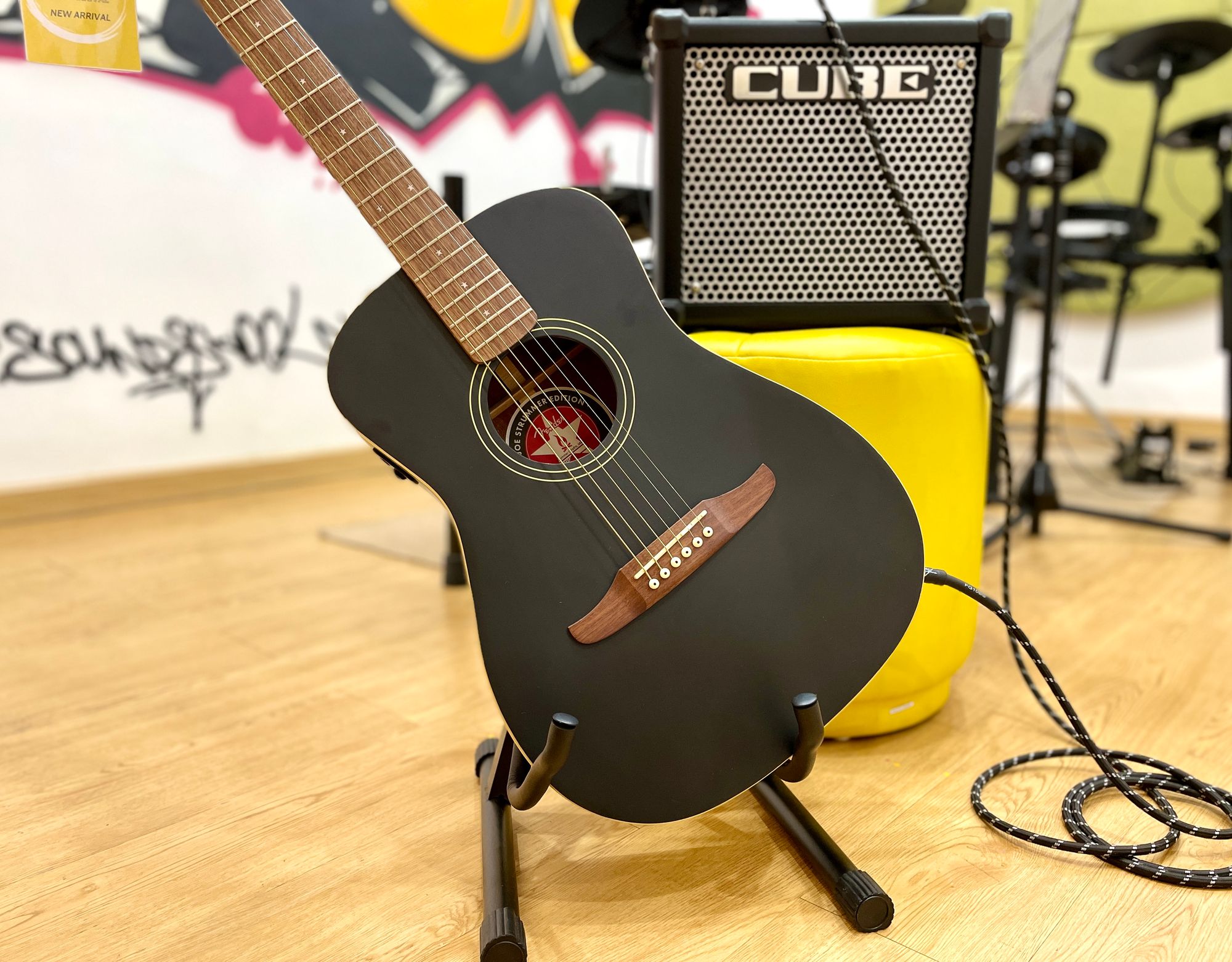 As a tribute to the legendary Joe Strummer, Fender offers the Fender Joe Strummer acoustic-electric guitar. This model captures the spirit and attitude of the late punk rock icon. With its distinctive "campfire" design, powerful sound, and stage-ready electronics, this guitar is a true embodiment of Strummer's rebellious spirit and musical legacy.
Fender acoustic electric guitars continue to be a top choice among guitarists worldwide, thanks to their affordability, playability, and exceptional craftsmanship. Whether you're a beginner, an intermediate player, or a seasoned professional, Fender offers a diverse lineup of guitars to suit every style and budget. From the budget-friendly Fender FA-125CE to the iconic Fender Joe Strummer model, there's a Fender acoustic electric guitar that will inspire and elevate your musical journey.
Visit Soundskool stores and website to explore the range, find your perfect match, and experience the joy of playing a Fender acoustic electric guitar.
Find us in Phnom Penh and Siem Reap: Soundskool Toul Tom Poung, Toul Kork, and Siem Reap
---
Soundskool, the only Fender's authorized distributor in Cambodia
---
Interested in Guitar Lessons?
At Soundskool, we also offer music class for guitar as well as other music instruments. Interested to know more? Reach out to our school desk to inquire more about the programs. You can also register for the class online by clicking here.
Direct message: Soundskool Toul Kork Toul Tom Poung Norodom Siem Reap
---
Need help buying your first acoustic guitar? Click here to read some useful tips to help you choose. You can also learn more about beginners buying guide by reading this article if you're looking to buy a bass guitar.