The Piano Awards 2022
We are happy to announce a piano competition for Soundskool students from intermediate to advanced levels.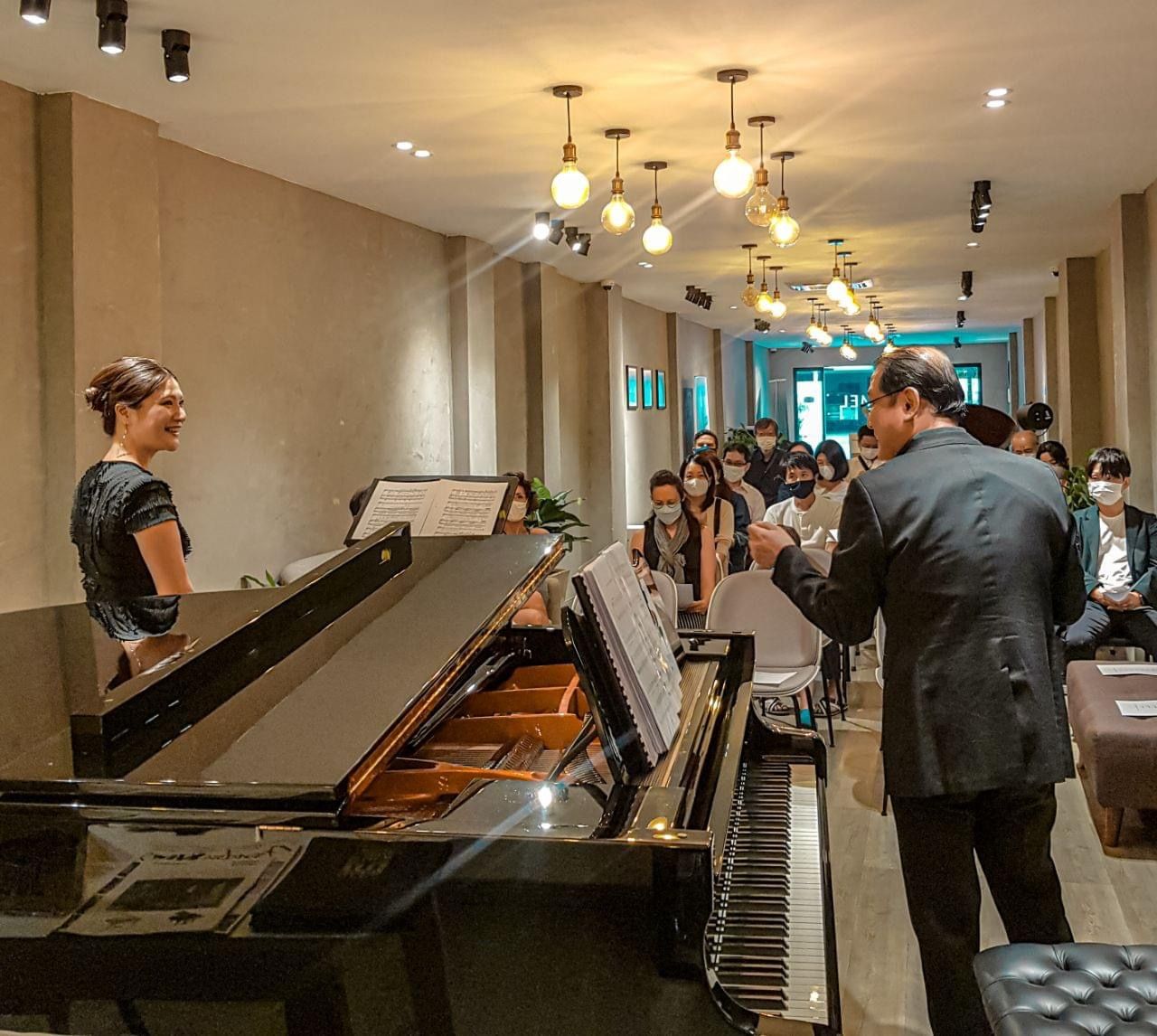 We are happy to announce a piano competition for Soundskool students from intermediate to advanced levels. Eligible students will be entered directly by their teachers.
Soundskool piano students are invited to participate in our new piano-focused award, which will feature two rounds. This is a great opportunity for your students to perform in a competition and gain experience. The event final will be on a beautiful Schimmel grand piano at The Piano Shop Cambodia.
Teachers are kindly requested to enter eligible students by November 21st,
Stage 1: Recorded Video Performance
(submitted by teachers no later than November 21st).
Stage 2: Live Final public performance on a Schimmel Grand Piano
December 11th - 11am @ The Piano Shop Cambodia (BKK 1)
Music and Proficiency:
This event is for students able to perform Classical, Film Music, or Modern Classics at least intermediate level.
Note that rock or pop is currently not accepted, nor are students at beginner or low-intermediate levels.
Students may perform different music for Stage 1 and Stage 2
Individual performances for Stage 1 and Stage 2 should last at least 1 minute (but multiple pieces are permitted).
Age Categories:
Category A: Students aged 14+
Category B: 10-13 years old
Category C: 6-9 years old
Parents, please note that only teachers can decide which students can participate based on their level and proficiency.
There will be a maximum of 12 contestants in the final, regardless of how many entries are submitted by video.
Winners:
One winner per age category.
Winners Certificate + video recording to be published on our newsletter and media.
Students reaching the final will receive Certificates for Participation.
Details & Important Dates
(Posting) Saturday October 15th: Parents informed of event details (by newsletter, posters, and at school desk)
(Video entries) Monday November 21st for Teacher Video Submissions.
(Stage 1 winners) November 25th teachers, students and parents will be informed of who the finalists will be.
(Siem Reap students are very welcome to participate, but will need to travel to Phnom Penh if they reach the final stage)
(Stage 2 Final starts) Sunday December 11th at 11am - final 12 contestants begin performances at The Piano Shop in BKK 1.
Best of luck to the participants!
Gabi Faja -  Director of Soundskool & The Piano Shop Cambodia