Shopping For Your First Violin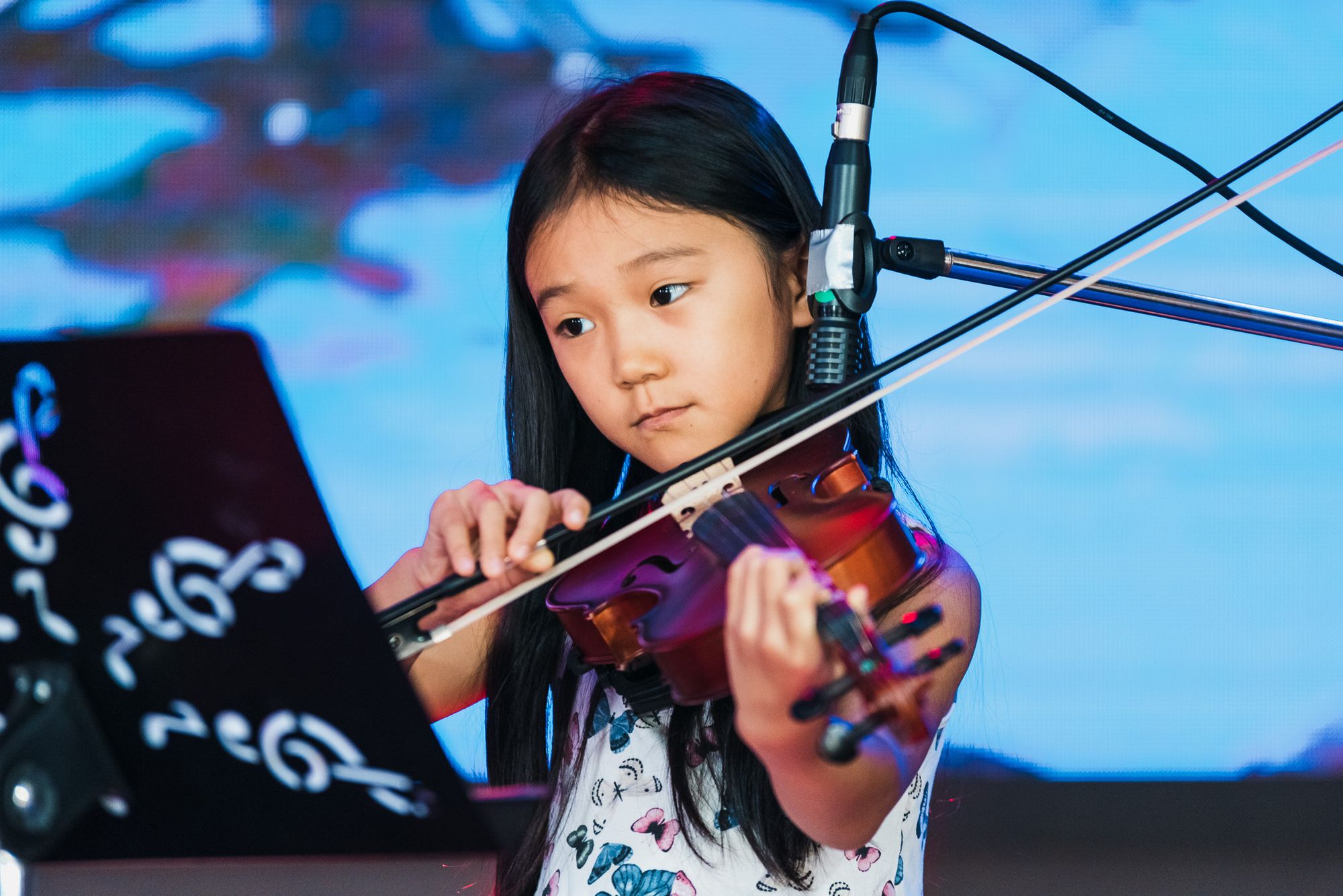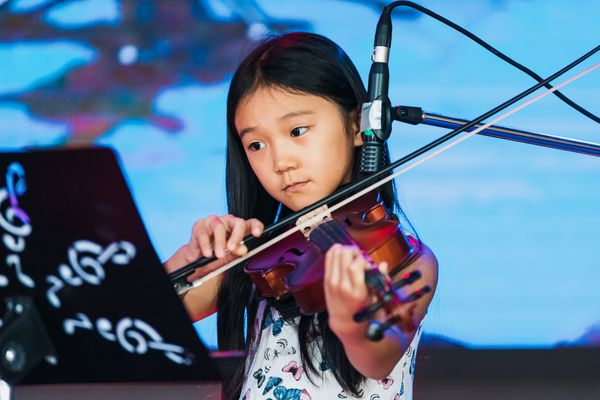 Learning to play an instrument has countless benefits for you and for your children. It has a positive influence on many other areas of your child's life including school, sports, and social activities.
Violin interest from our young Cambodians in the capital city of Phnom Penh alone continues to increase. This is based on the number of inquiries we receive about purchasing a violin or getting information on how to learn to play the violin. This growing interest is reflected in the steady increase in  music lesson enrolments in the past few years.
Before you begin, you will need a violin to practice. Soundskool will guide you in finding the violin that best fits you or your child! It is not every day that you get to buy a new violin, so we want to make sure you enjoy the process of purchasing your or your child's first violin.
What's a Violin?
The violin, also known as a fiddle, is a wooden chordophone and a member of the string family. Violin is one of the most recognized and most popular musical instruments in the world.
Two of the earliest violin makers in recorded history come from Northern Italy: Andre Amati from Cremona and Gasparo di Bertolotti from Salon (Gasparo di Salon). Violins produced by these two makers still exist today. In fact, the oldest violin in existence today is one built by Andre Amati around 1565.
Violin Construction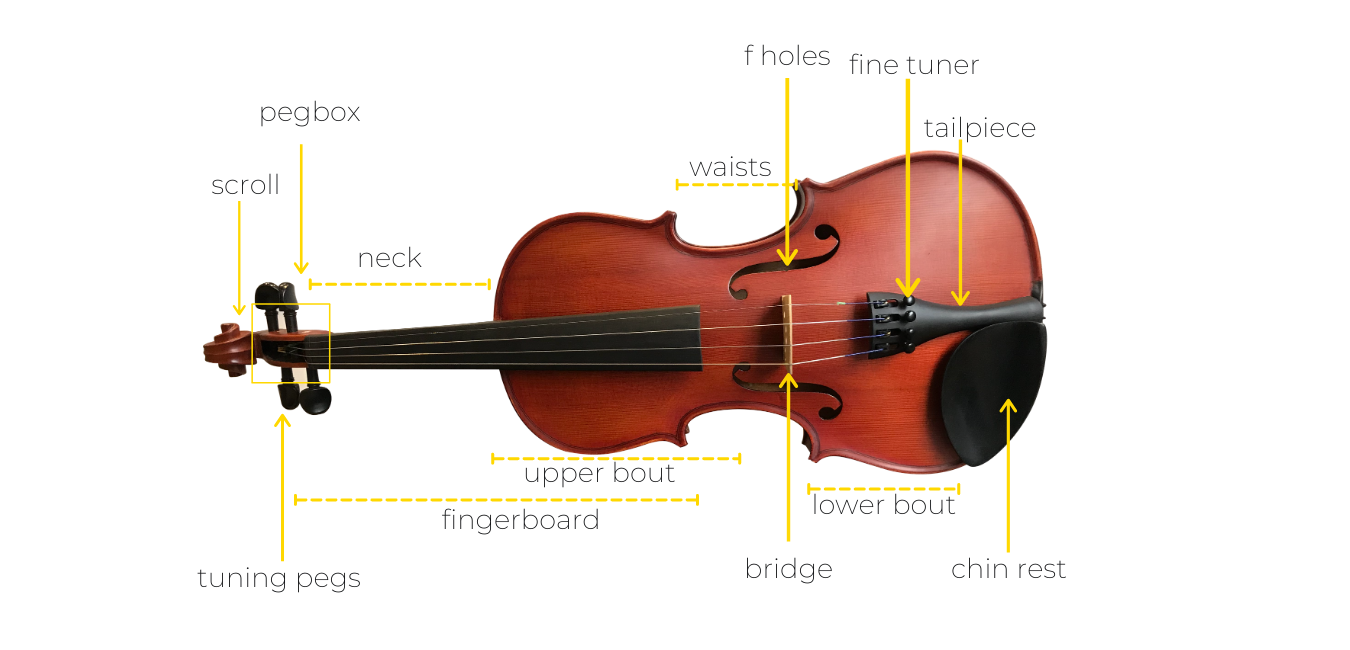 Choosing The Right Violin for You
If you are a first-time buyer, you may want to have your teacher or an experienced violinist accompany you to help you. Soundskool can arrange for someone to play the instrument for you.
If the violin is not a good fit for you, you will spend most of your practice time "fighting" with it,  leading to frustration and potentially causing you to quit learning altogether.
There are 5 points in choosing the right violin for you:
1. Deciding on your budget.
Ideally, you will want an instrument that allows you to play beautifully without breaking the bank. There's a wide range of prices for violins;  that is why buying one can be difficult.
Remember that you are looking for a violin that best fits your learning needs. Your choice should be based on how the violin feels and responds rather than the price point.
Violin price range  from $100 to $10,000 and can be much more depending on sizes and constructions. At Soundskool Music Cambodia, our violins range from $180 to $600. Browse through our violins online here.

Let us learn the difference between student/beginners, intermediate, and professional violins.
Student/beginner violin
If you are learning to play the violin but are still unsure whether it is a long term hobby or a potential career move, then the student violin is a good choice. Do expect to spend a minimum of $250- $500 if you want a well-made violin that will produce a nice sound, and can stay in tune for a long time.
Intermediate violin
Intermediate violins bear better materials than student violins. They are an excellent choice if you are looking for overall better learning and playing experience. Prices for these type of violins usually range between $500 to a $1,000
Professional violin
Violins for professional players are built using top-quality wood, finished with high-quality components such as an ebony fingerboard, and usually hand-built by a luthier, so don't be surprised if you see price tags of up to $4000.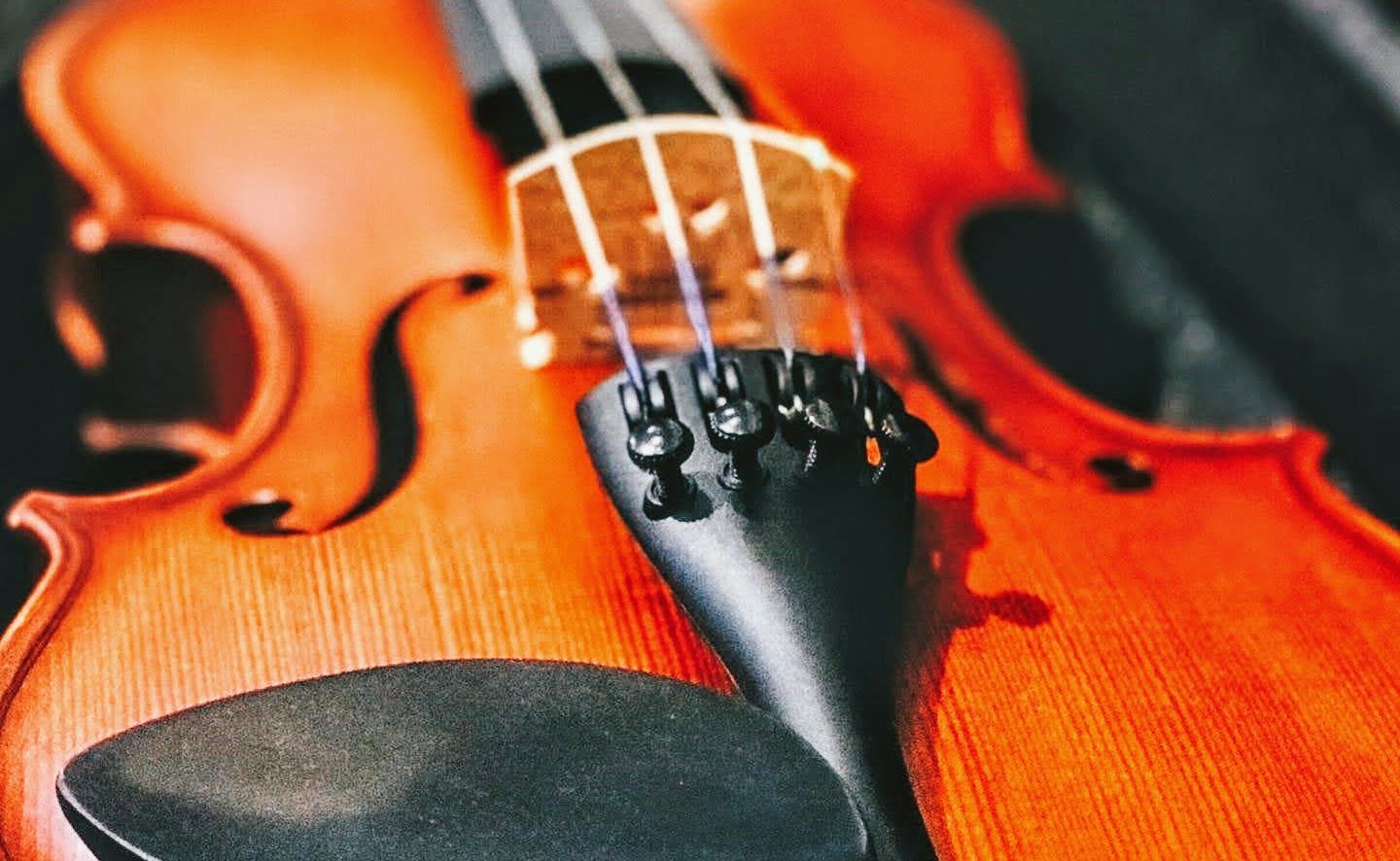 2. Choosing the right violin size
Selecting the right violin size is very important. Practicing on a wrong size violin would not only cause serious playing technique problems but can also lead to back, neck,  chronic arm pains or injuries.
Violins come in 8 sizes. Adults will use a standard, full-sized ("4/4") violin while children and younger players,  needing much smaller violins.
The violin size should fall within two measurements, one is the length from your neck until your wrist, and another is from your neck until the center of your palm. These two measurements ensure a comfortable playing experience.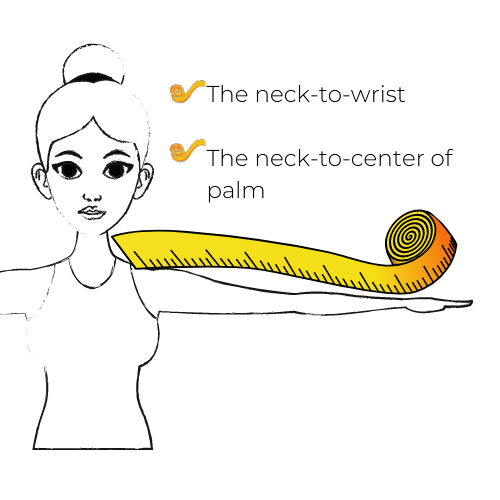 The chart below will help you determine what size of violin based on your specific child's needs.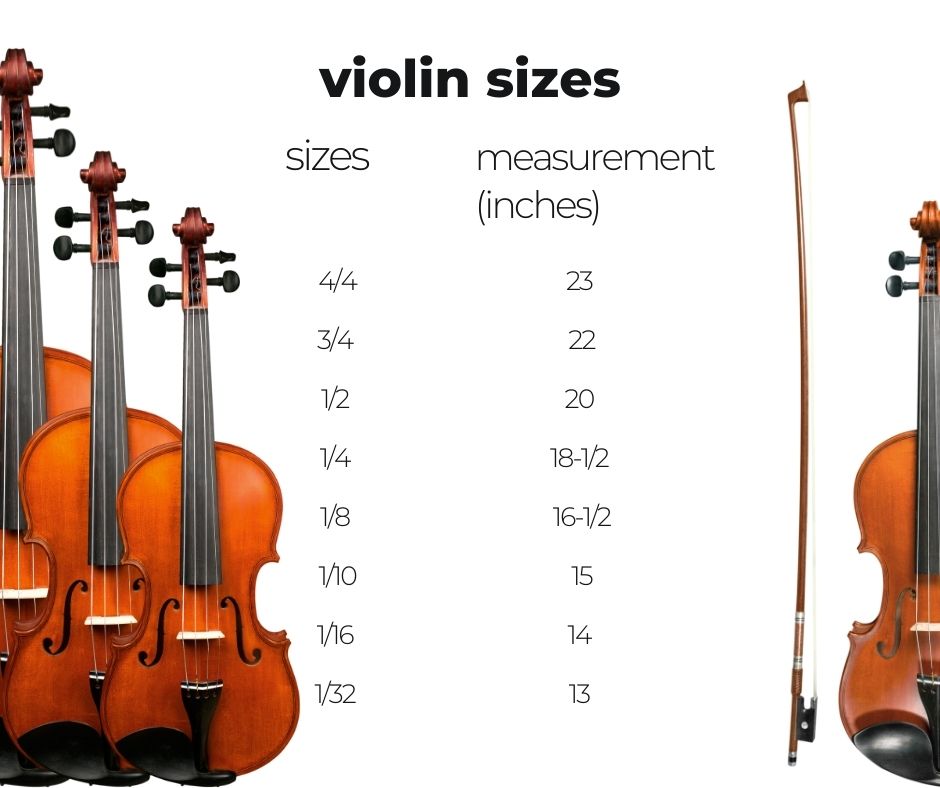 3. Deciding between Synthetic core or steel core violin strings
Synthetic core strings tend to have a warmer pleasant sound and can make learning more enjoyable, provided you can tune them.
Steel core strings –are an ideal choice for beginners because they require less maintenance and stay in tune longer and are easier to tune.
4. Selecting the best bow is the best for a beginner
Violin bows typically consist of a single length of wood made of a hank of horsehair using between 160 and 180 individual hairs, usually coated in rosin to create friction, and thus sound. The average weight of a violin bow is about 60 grams.
A good bow will enhance the tone and playability, which in turn makes it easier to play. A good bow can cost between  $50 to $60. You do not need to spend a lot of money on beginner bows. Usually, a student violin in Cambodia will come with a bow. However, make sure that your bow is not too soft, heavy, or off-balance, as these could make learning more challenging.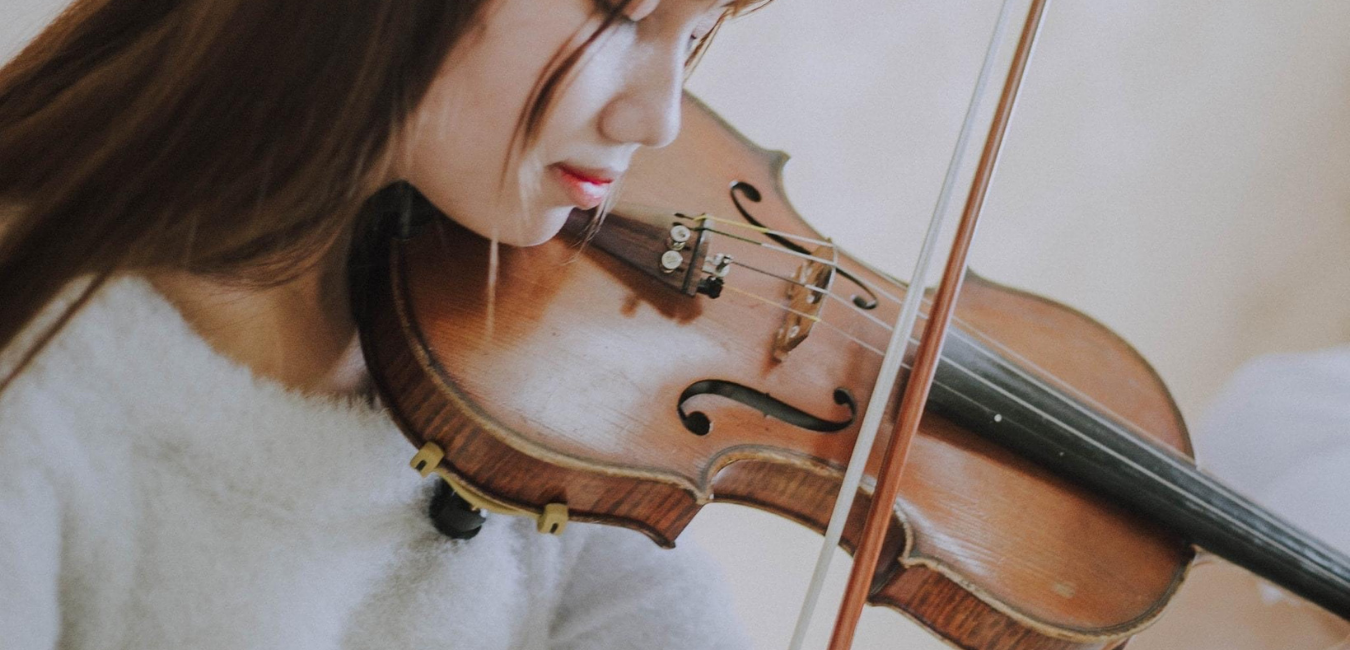 Main materials used for the stick of violin bows:
Brazilwood, usually priced between  $50 and $200 is an ideal kind for both beginning and early intermediate players.
Pernambuco wood is best known for its best combination of strength, elasticity, and responsiveness.
Carbon Fibre sticks are more durable, better at keeping their shape, and usually have great bowing action and response.
Learn more about violin bows here.
5. Buying online or in-store
One advantage of buying your violin online is that you can shop around freely. You can read reviews, collect more information and recommendations without having to deal with a salesperson.
If you do visit us at Soundskool, it is always a good idea to bring along an experienced violinist or your teacher to help you select the best violin.
Soundskool is the exclusive distributor in Cambodia of La Cremona (a high-quality Korean-made alternative for school orchestral players and for students. and of Scherl & Roth violins,  one of the largest string makers and providers in the world.
Final Thought
At the end of the day, the best violin is not always necessarily the cheapest or the most expensive – it is about what feels right for you. We hope this blog becomes the first step in becoming a violin owner and player .
Make sure to purchase your products from a reputable source like Soundskool Music Cambodia, a trusted music instrument provider in the Cambodia since 2012.
Do you have more questions? Get in touch with our retail stores. Book an appointment by sending an email to the email address music@soundskool.asia or send your questions via Facebook or Instagram. Follow us on social media here.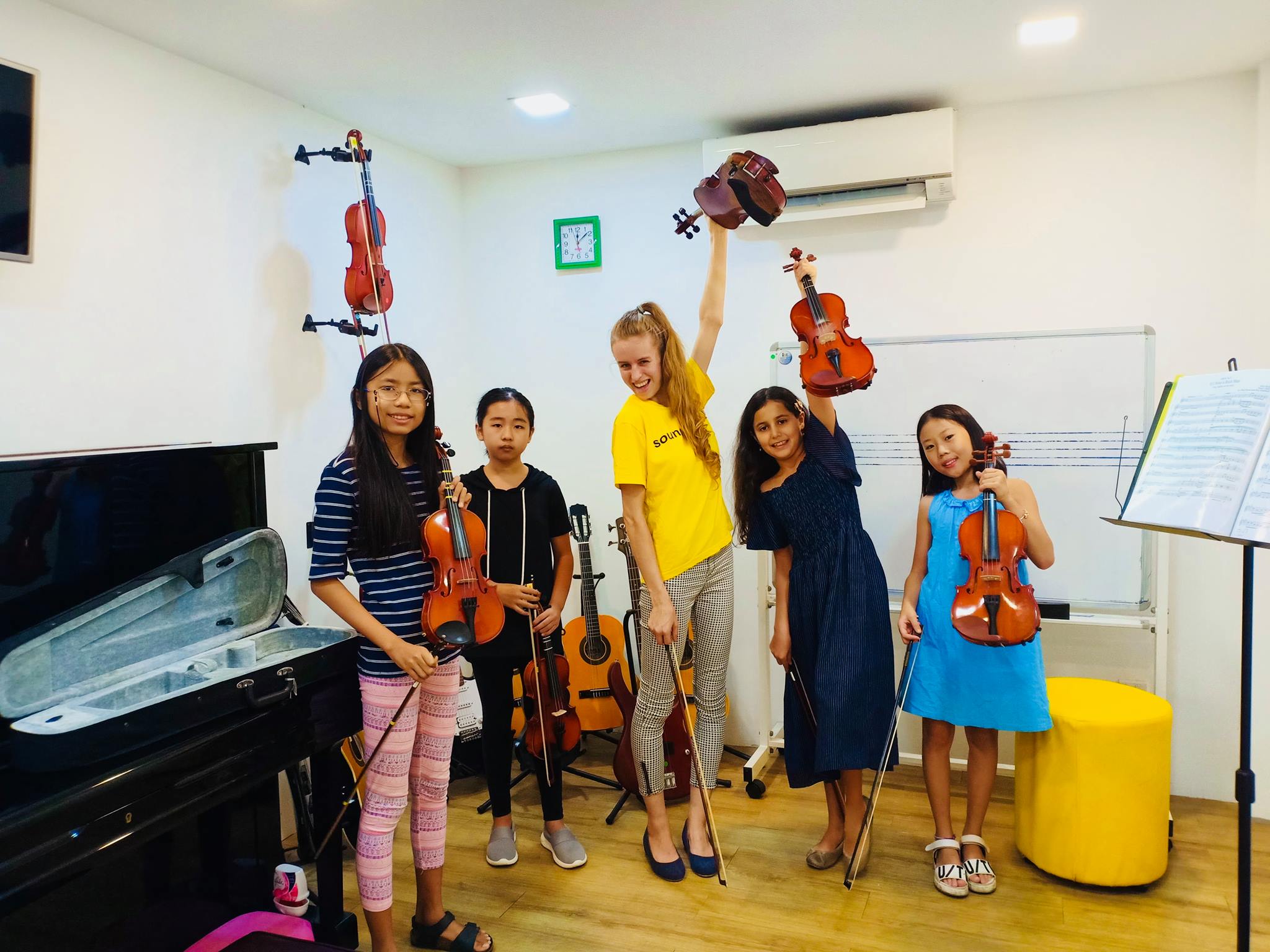 Learn the violin at Soundskool Music School
Soundskool is here to help you get started on your musical journey. Explore violin fundamentals this term with our one-on-one classes. Register online  now or call our school desks to save your spot!