Cambodia's Online Music Store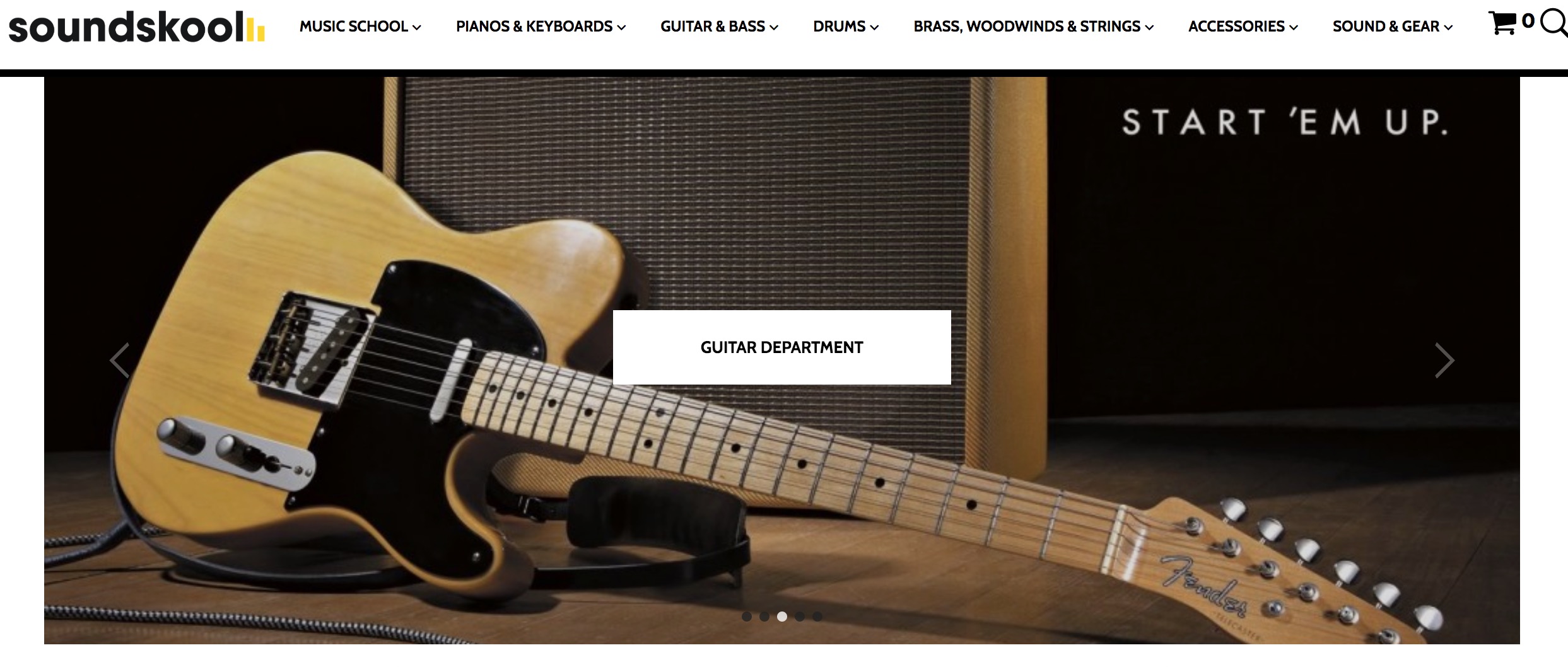 SoundsKool is Cambodia's largest music store by far with almost 1000 top-branded products! Fender, Roland, Aria, Conn-Selmer, Seiko, Yamaha, Scherl & Roth, LeBlanc and more.
Whether you are a music teacher, an amateur musician, a music venue or a music department in a school, SoundsKool's Online Music Store has all you need. Visa/Mastercard and other card processing gloing live soon.
The Beginning
After choosing Whisper & Co. as our designers, we couldn't be happier. It took quite a few months of planning and execution but soundskool.asia is now live and kicking. The difficult part was understanding the market and taking a leap. Online shops in Cambodia are popping up everywhere, meaning that there is a real desire by retailers to bring their products directly on the iPhone screens of the Khmer audience. We decided to focus solely on musical instruments. We had the products and the knowledge, now we have an online music store in Cambodia with full e-commerce functionality. Our other website www.thepianoshopcambodia.com is only an information website, but we didn't think we needed e-commerce for that kind of product!
Getting it right
Running an online music store in Cambodia isn't easy, though. Check Little Fashion, as they are one of the first who got it right. The Khmer aren't used to 'adding to cart' or applying discounts online. So we had to add a phone number in the checkout procedure in case they got stuck. In fact, around 50% of our online customers need to call to finish the check-out page. We changed the labels on the button and introduced a shorter form to fill details. This made it easier, but, of course, there isn't an online payment available option at present (Cambodia banks don't have the regulatory structures to allow VISA and MASTERCARD payments to merchants).
Product Description
We took care in describing the products correctly too. This is important because customers won't buy items with very short or no description. Attributes such as brand, color and how many keys are vital to filtering and navigating on our website. This gives online users the same experience that they would have in the shop.
Design & Branding
An online music store in Cambodia had to be close to those found in the UK and USA. With responsive designs (for phones and tablets) and branding to match our guidelines. In this respect Whisper & Co. where really amazing in delivering content in a beautiful, seamless and contemporary design. And with so many good reviews from our users, it means we hit the target!
Maintenance and Updates
If you think that once a website with e-commerce just sells by itself, think again! Just like a showroom, one must update prices, descriptions, add new products and promote discounted and sale ones. In fact, even this article is part of marketing our website – suing SEO keywords and keeping our blog updated and fresh. Uploading custom videos, photos is also time-consuming and training staff to do the job for you even more so! Now, though, we are selling well and ready to take payments when the Cambodian banking system is.
SoundsKool Online Music Store in Cambodia
Pianos and Keyboards
Guitars & Bass
Brass, Woodwinds & Strings
Sound & Gear