November Monthly Newsletter
Read on to stay up-to-date on the latest news from Soundskool and The Piano Shop Cambodia.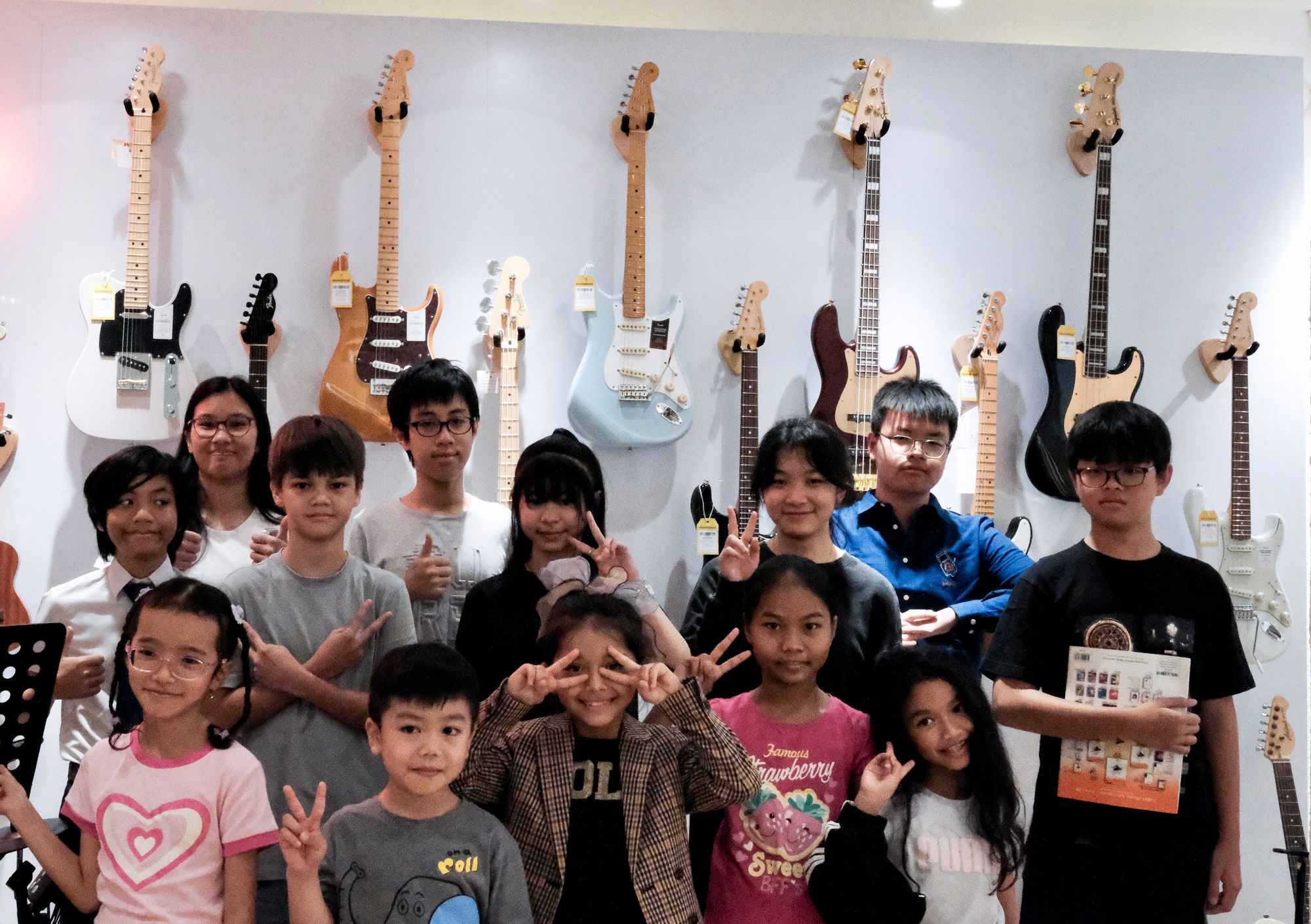 We are thrilled to announce exciting updates for Soundskool and The Piano Shop Cambodia, including our new promotional deal exclusively for Soundskool's students, Student Specials, upcoming events we have, important updates about school, etc.
Read on to stay up-to-date on the latest news from Soundskool and The Piano Shop Cambodia.
Students Specials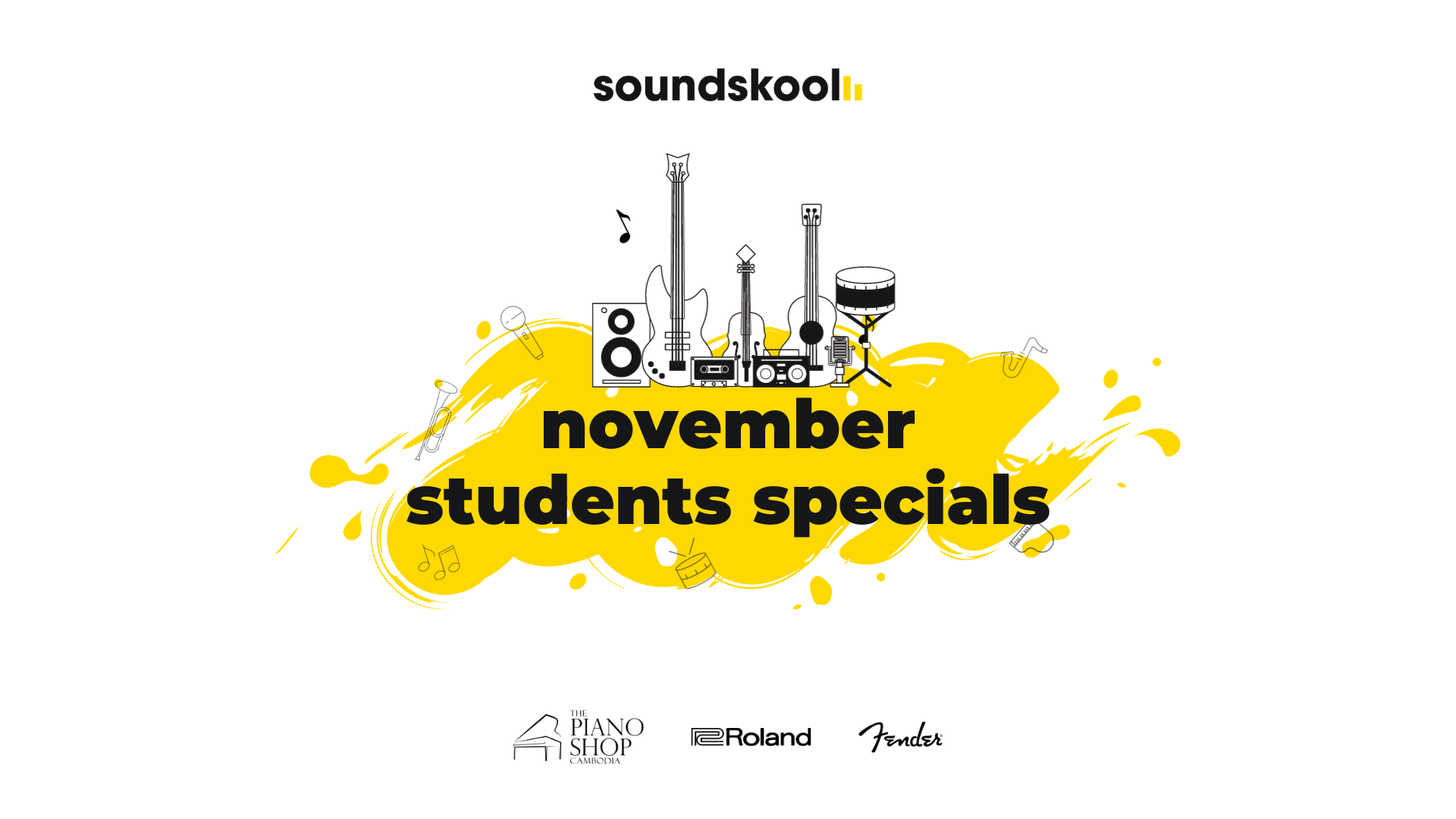 We've selected items from Roland, Fender, and acoustic pianos from The Piano Shop Cambodia, all offered at the best prices for our students.
Items selected for this November (only one available for each brand)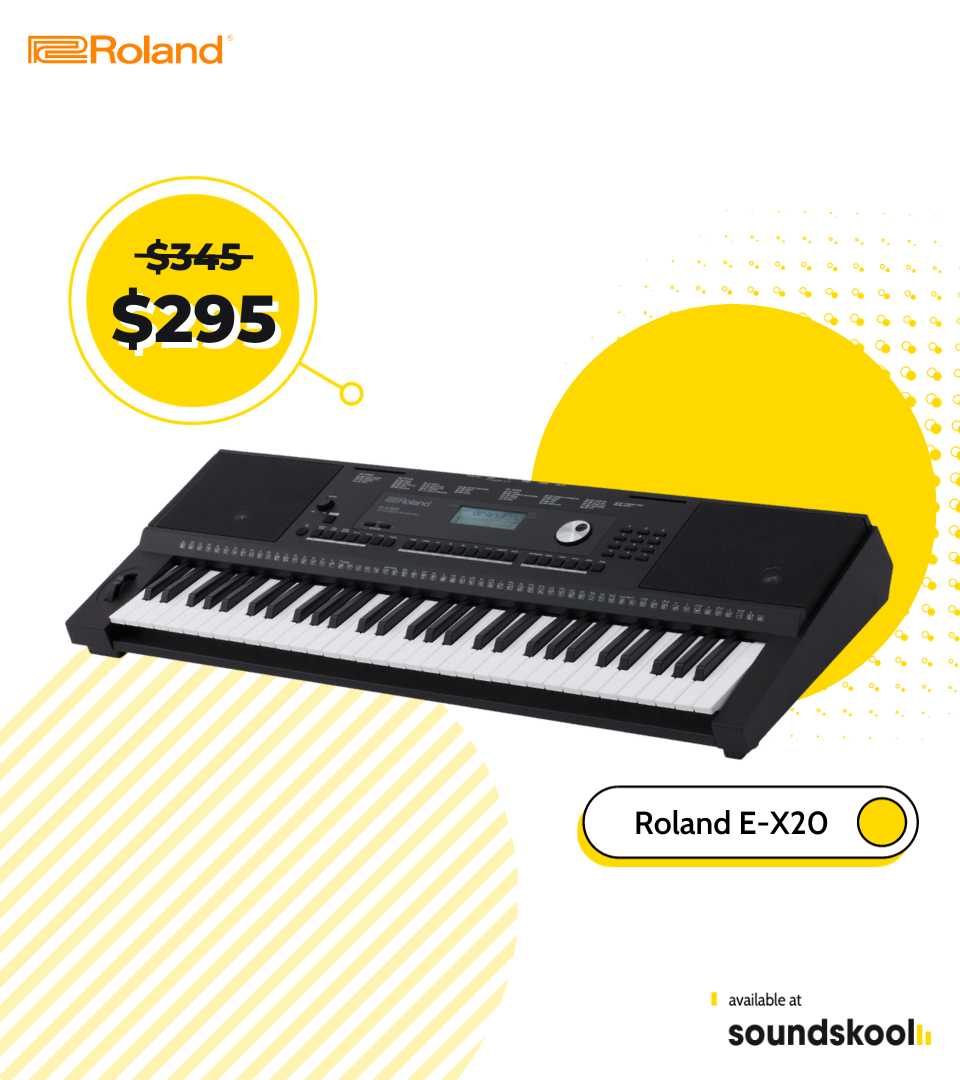 Interested in purchasing any of these items? Please reach out to your school desk.
Soundskool Toul kork
Soundskool Tompoung
Soundskool Boeng Keng Kang
Soundskool Siem Reap
---
News And Events
20th Anniversary Music Festival (3-5th November)
The Piano Shop Cambodia had the privilege of taking part in making the 20th Anniversary Music Festival happen. The program, which took place at Raffles Hotel Le Royal, spanned four separate concerts performing timeless pieces by Mozart and Beethoven.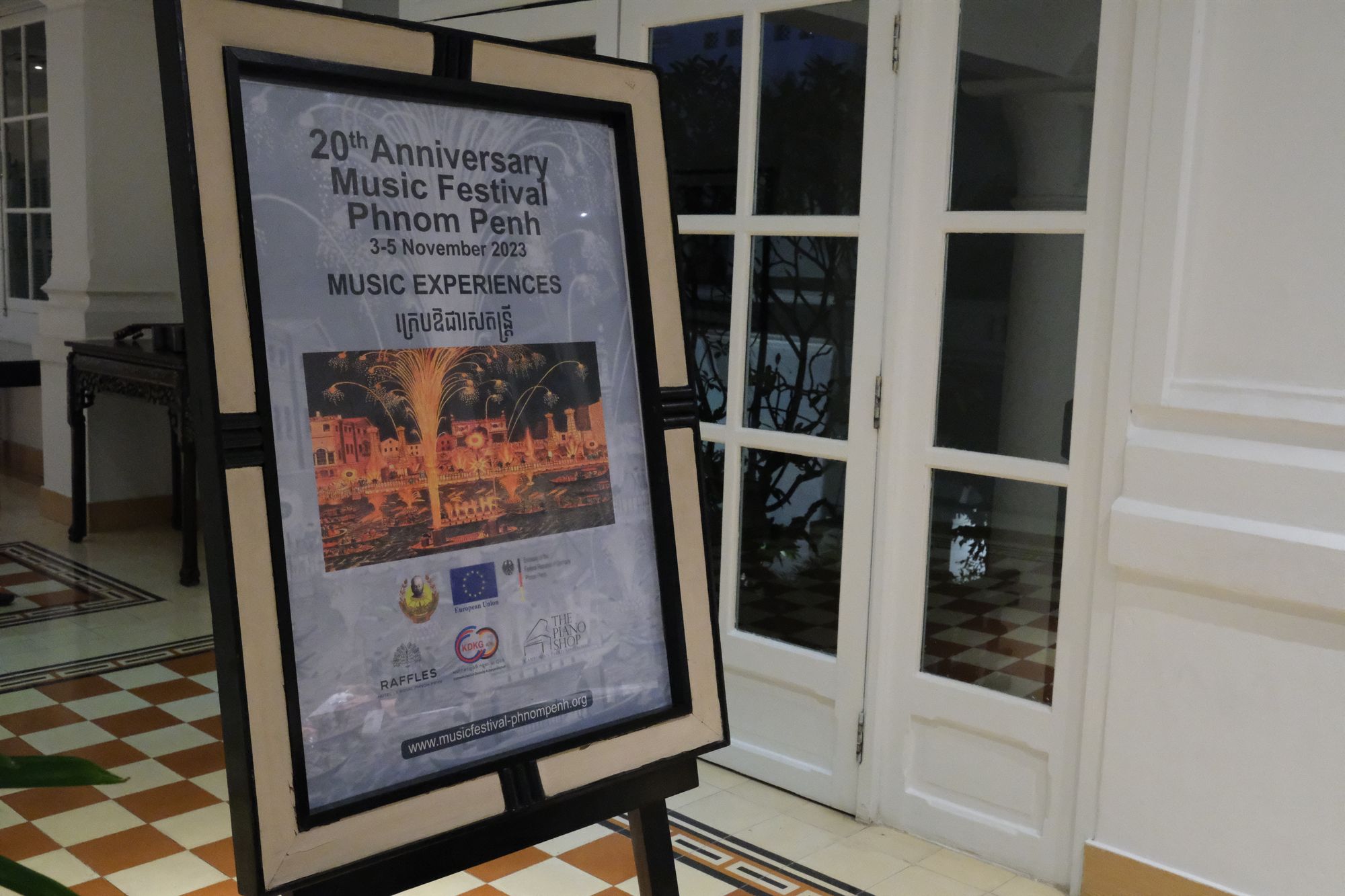 Mini-concert (5th November)
The mini-concert offers our students an opportunity to showcase their musical progress and enhance their self-assurance through live performances in front of an audience.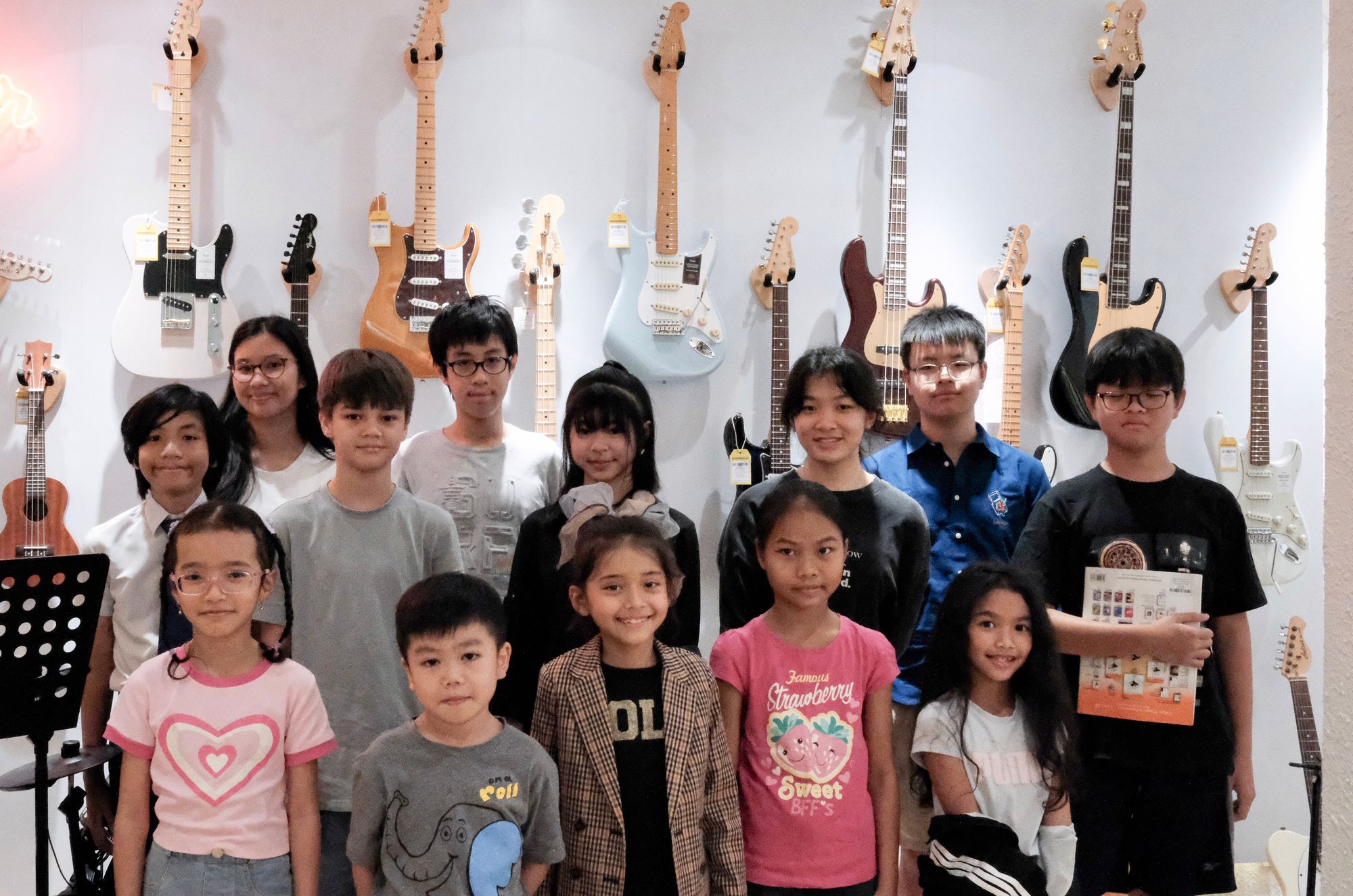 Madama Butterfly Press Conference, Hosted by ABC Beer (8th November)
The press conference hosted by ABC Beer presented the official launch of the once-in-a-lifetime Opera concert of "Madama Butterfly."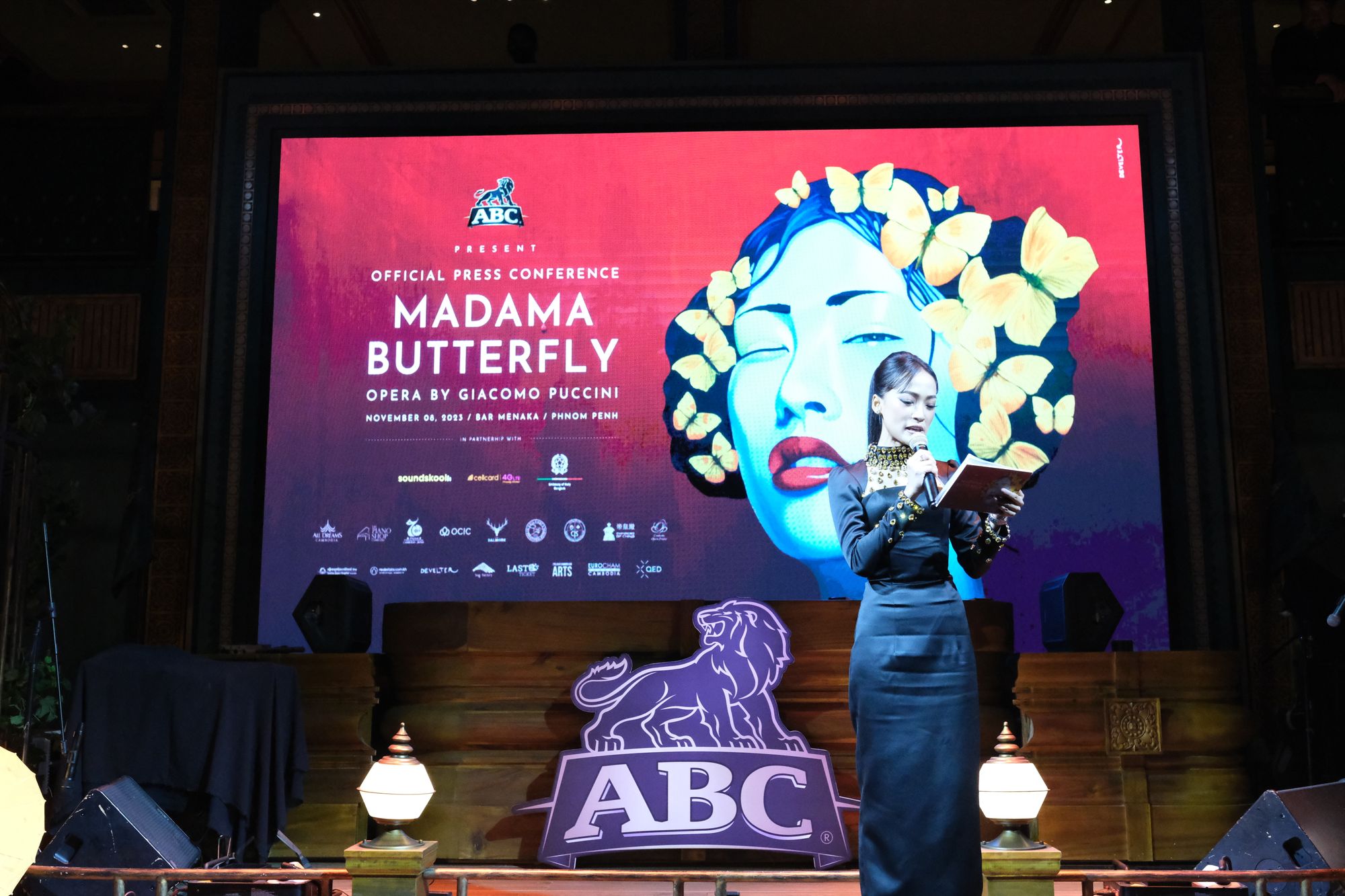 Updates from Soundskool
We are pleased to share some exciting news – the opening of our latest Soundskool campus located in BKK1, right on Street #306. This marks a significant step forward for us, as we broaden our reach to provide an enriched musical experience for all.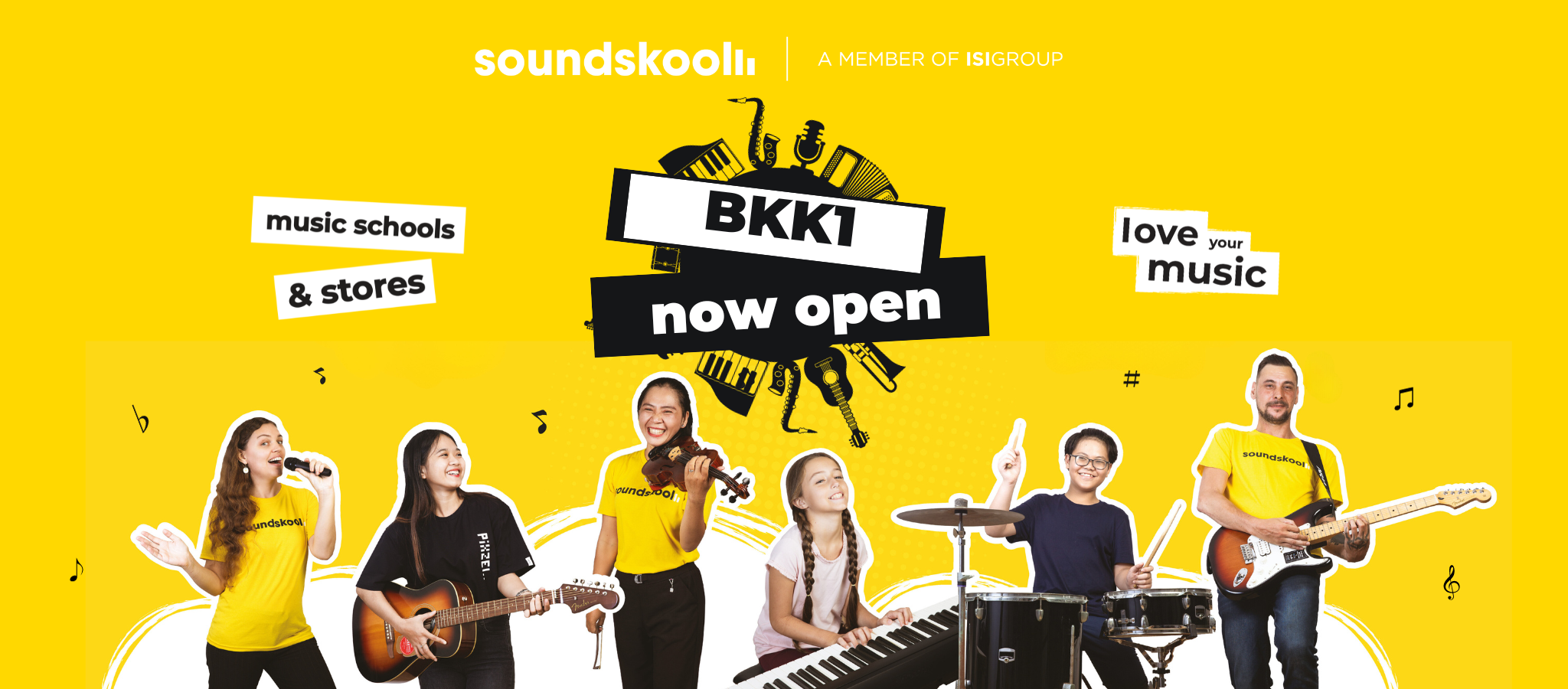 ---
Find us on Social Media
Subscribe to Soundskool's blog for future monthly newsletters.