Benefits of Digital Piano and Piano Keyboard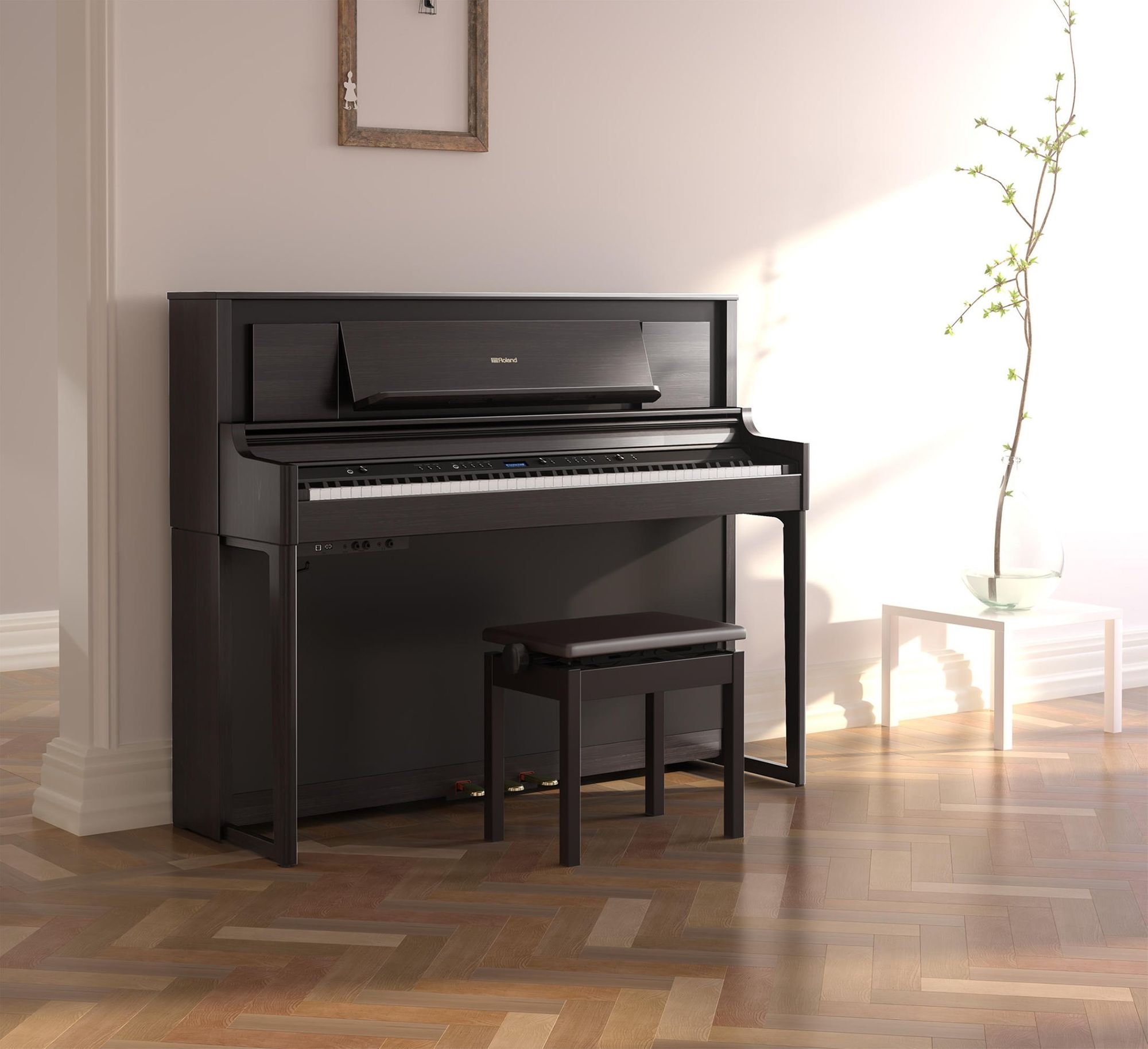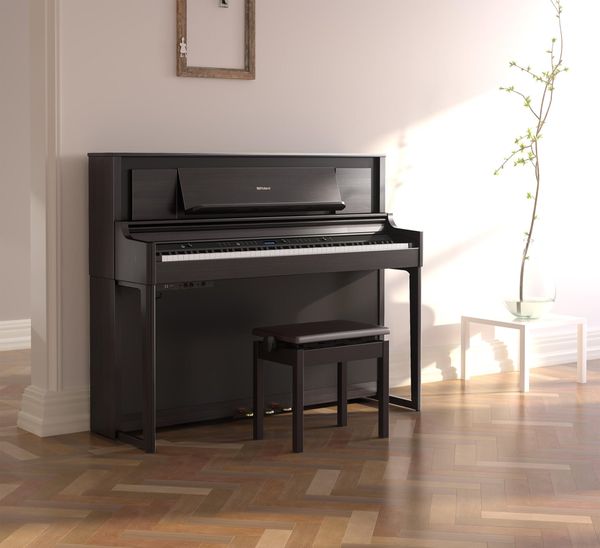 If you aim to learn how to play the piano, it is a good idea to invest in a less expensive one, especially when you can't afford an acoustic upright to a grand piano.
After visiting some music stores and doing your research, you are probably down into two types of pianos in mind: digital piano or keyboard.
In this article, I will briefly discuss the differences and advantages of both the digital and a keyboard.
DIGITAL PIANO
Digital piano is made to replicate the distinctive tone and feel of an acoustic piano. To provide the same dynamics and response, where various mechanisms can closely simulate the feel of the keyboard.
These pianos maybe furniture like upright model, cabinet or just a piano with a stand and a complete 88 keys that are fully weighted.
Digital pianos can be on a silent-mode, you can record on it, the computer connection is available, and many more options with the latest digital pianos. These type of pianos has a very straightforward interface it lets you enjoy the excellent piano sound with zero hassle—press the power button, adjust the volume, and start playing.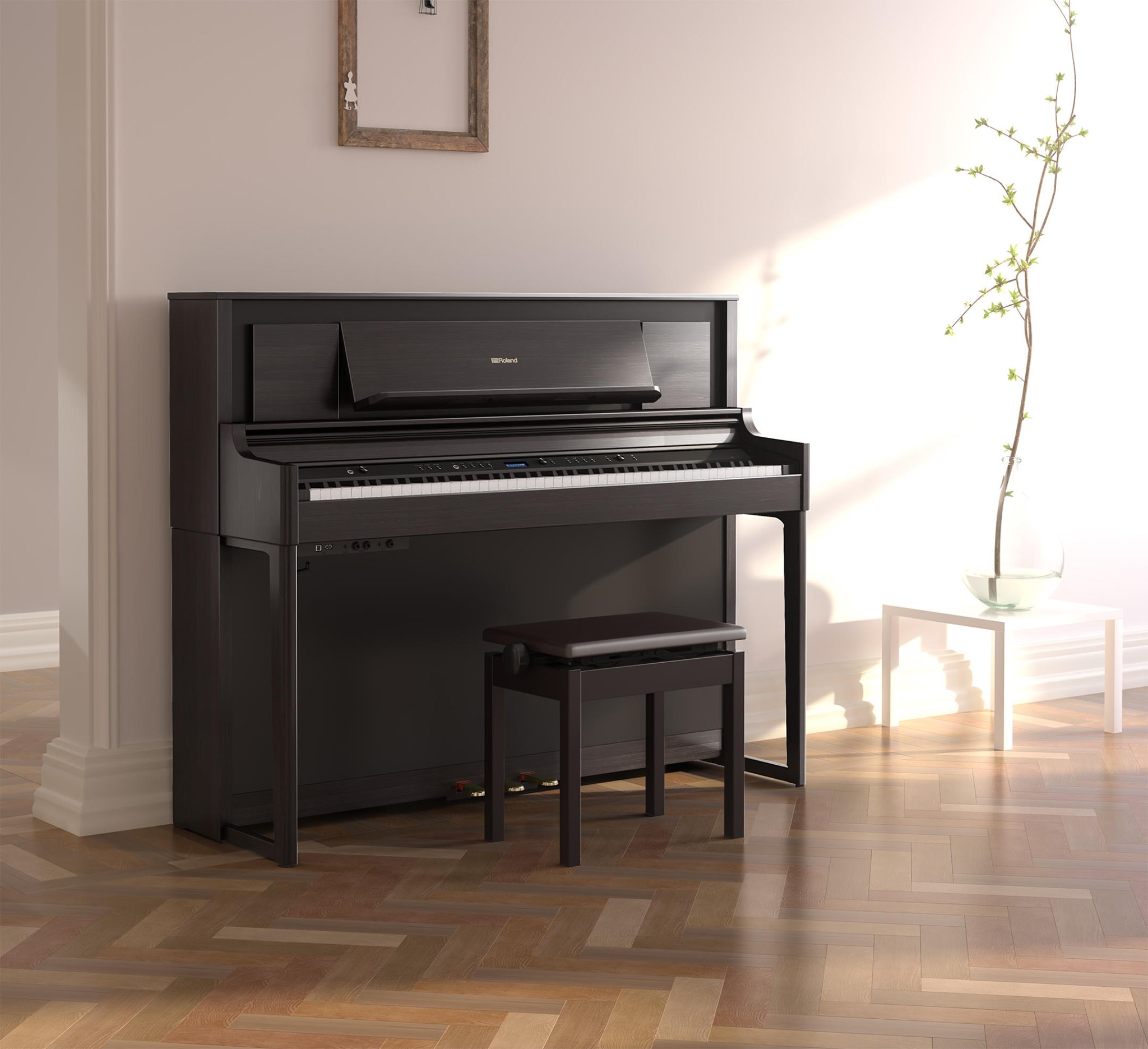 One less thing to worry about is that digital pianos never needs tuning or regular maintenance. On an acoustic piano, you would have to hire a technician to come and tune your piano to get this same result.
Overall digital pianos are excellent piano that offers pianists great sound, technology, and flexibility. A worthy investment if you want to learn or practice for many years.
KEYBOARDS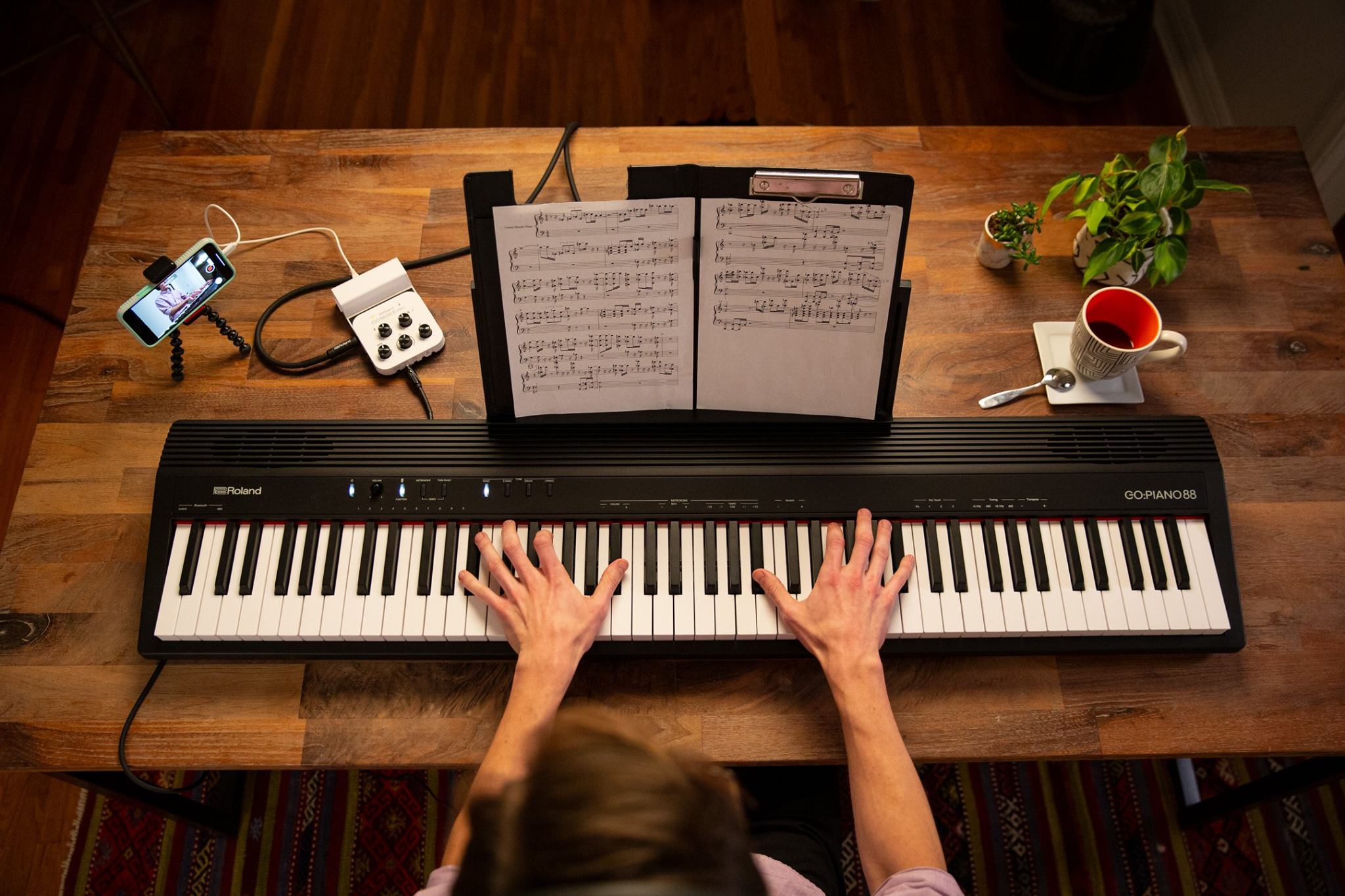 A keyboard, on the other hand, is a misnomer. The keyboard technically refers to the row of keys on any piano. But the keyboard has now become synonymous with digital or electronic piano that requires electricity to be played, and produce their sound by way of a synthesizer rather than by strings and hammers, allows them to be smaller and more cost-effective.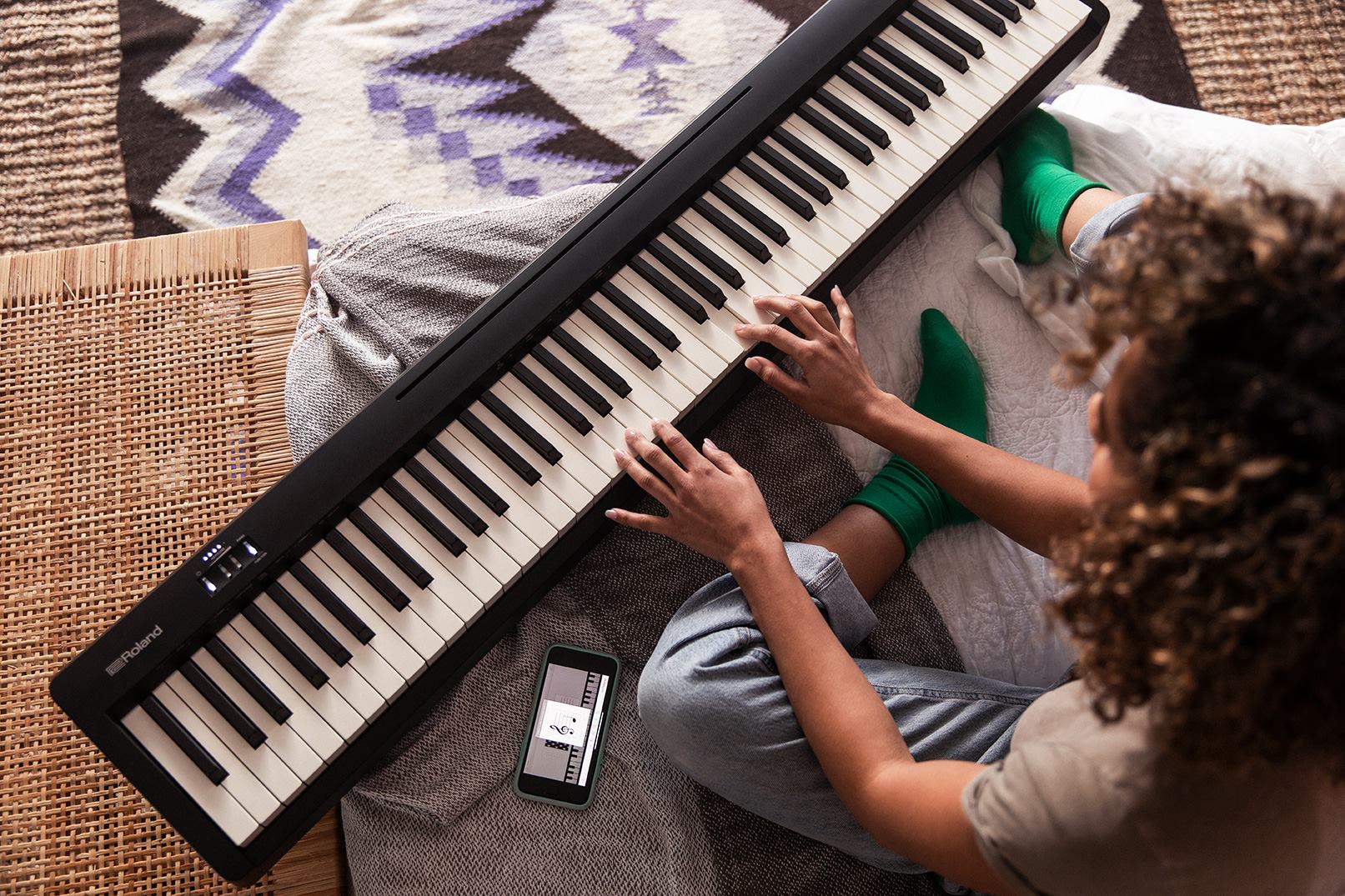 A keyboard may typically have anything from 61 to 76 keys, and they are usually not weighted like a digital or acoustic piano. The keys on a keyboard are also much lighter to the touch and do not respond as well to your fingers like a piano does
The amount of control a keyboard offers depends significantly on what you'll be doing with it. Many keyboards provide visual displays—some with touch capability—to give you more control and ease of use.
The keyboard creates a band playing, your left-hand plays three or more notes, and your right-hand plays the tunes. Keyboards also come with hundreds of tones and contains a lot of technical options allowing players to customize the sounds fully.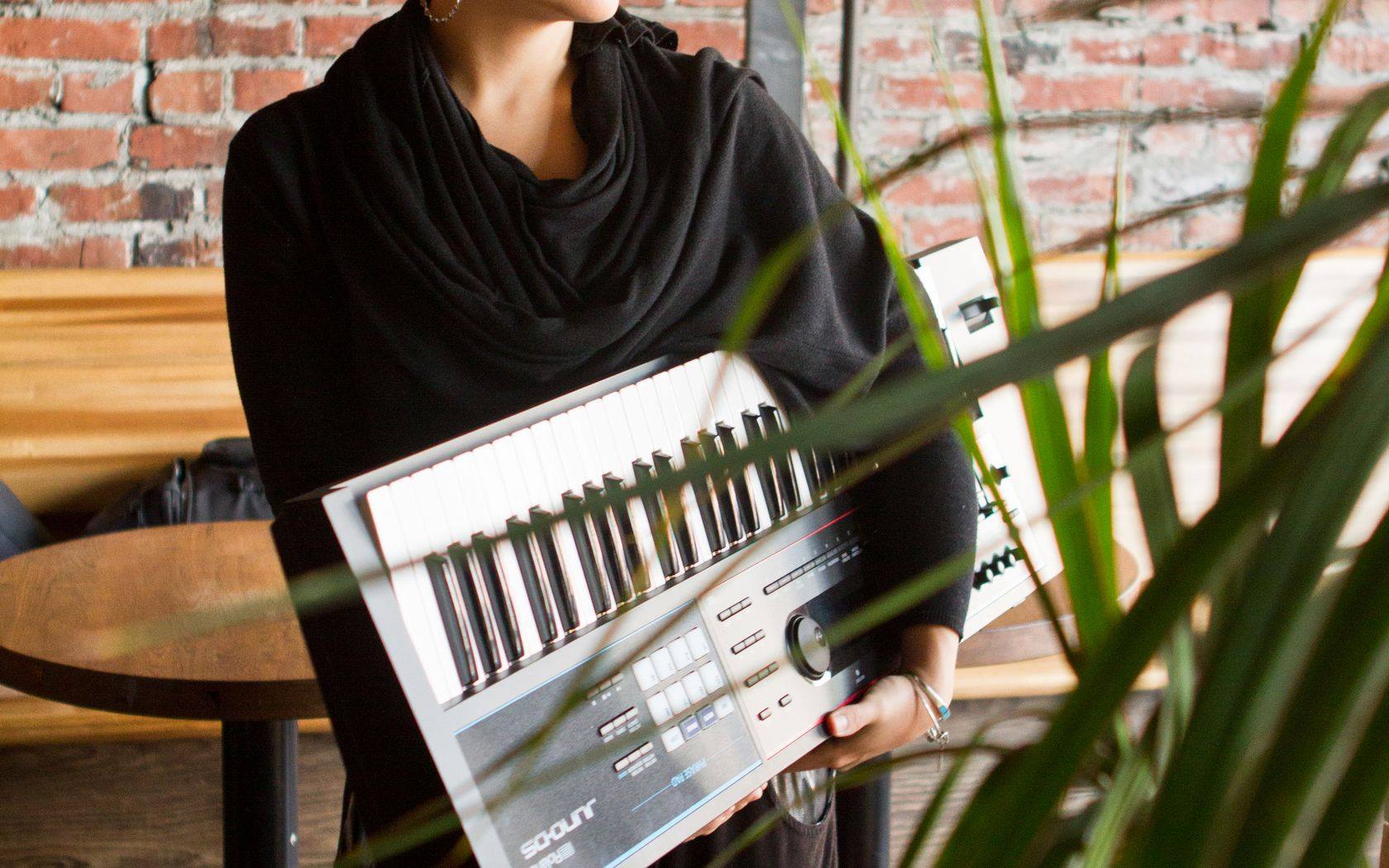 Today's keyboards can connect to a computer in a variety of ways. USB, FireWire, MIDI, S/PDIF, mLAN, and other types of interfaces, either external or built into a keyboard, are ways for computers and consoles to communicate.
All in all, Keyboards are affordable, it's versatile, portable, and will help you develop your skills.
Check out our collection of digital Pianos, Keyboards, and Midi at our three branches in Phnom Penh and Siem Reap.
Soundskool Phnom Penh(Toul Tom Poung branch corner streets 135 and 456, Norodom branch street 178) phone numbers 023 220 350 and 023 211 416, respectively.
Soundskool Siem Reap (Wat Bo/Aqua Residence) phone number 063 766 706.
Test them right in the store and take them home the next day or Shop online at www.soundskool.asia or email us at music@soundskool.asia