A Step-by-Step Guide to Changing Your Guitar Strings
In this step-by-step guide, we'll walk you through the process of changing your guitar strings.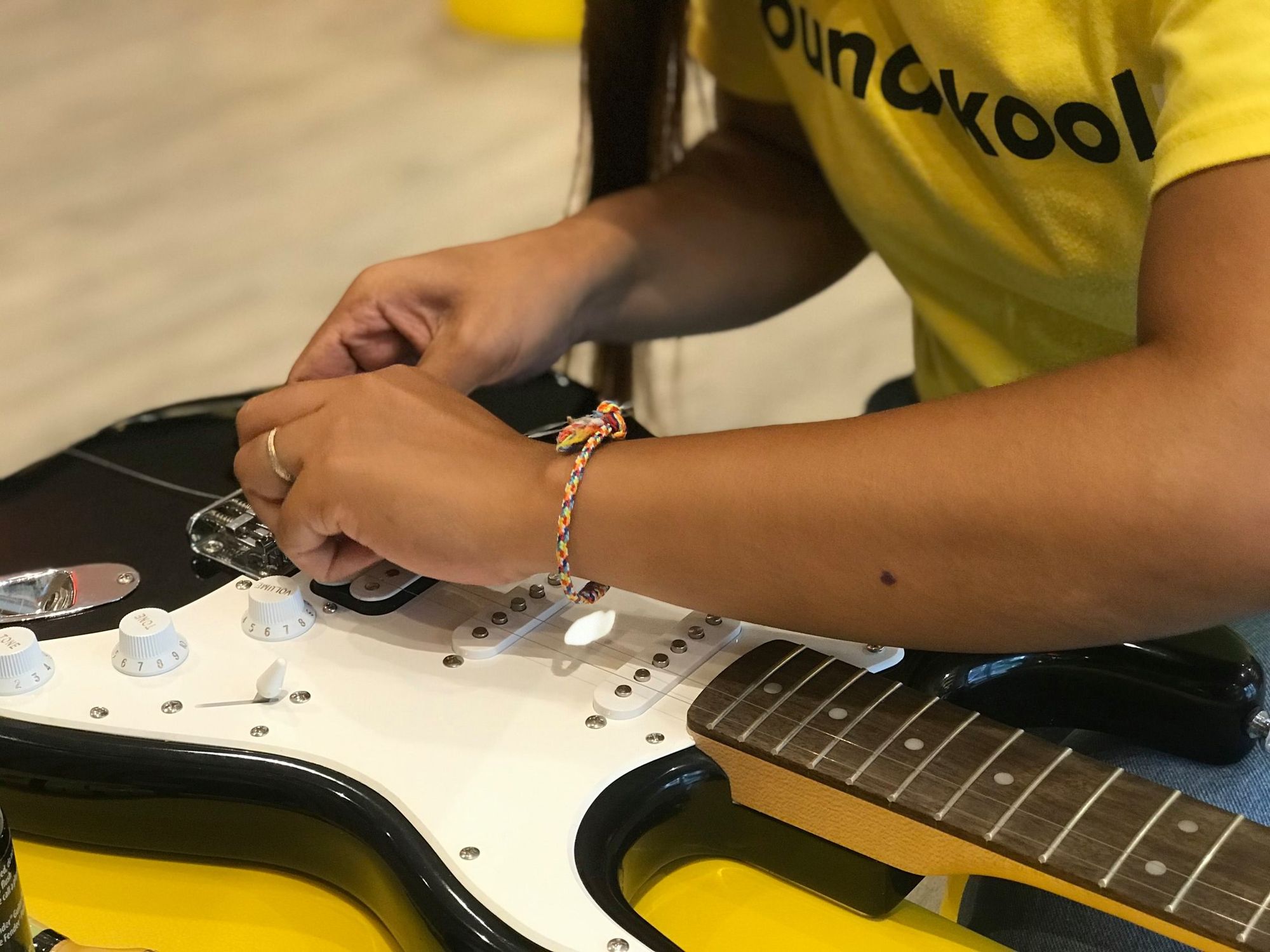 Changing your guitar strings might seem like a daunting task, but with a little guidance, it can be a straightforward process that every guitarist should learn.
Fresh strings not only improve your guitar's sound but also make playing more enjoyable. In this step-by-step guide, we'll walk you through the process of changing your guitar strings.
Step 1: Gather Your Tools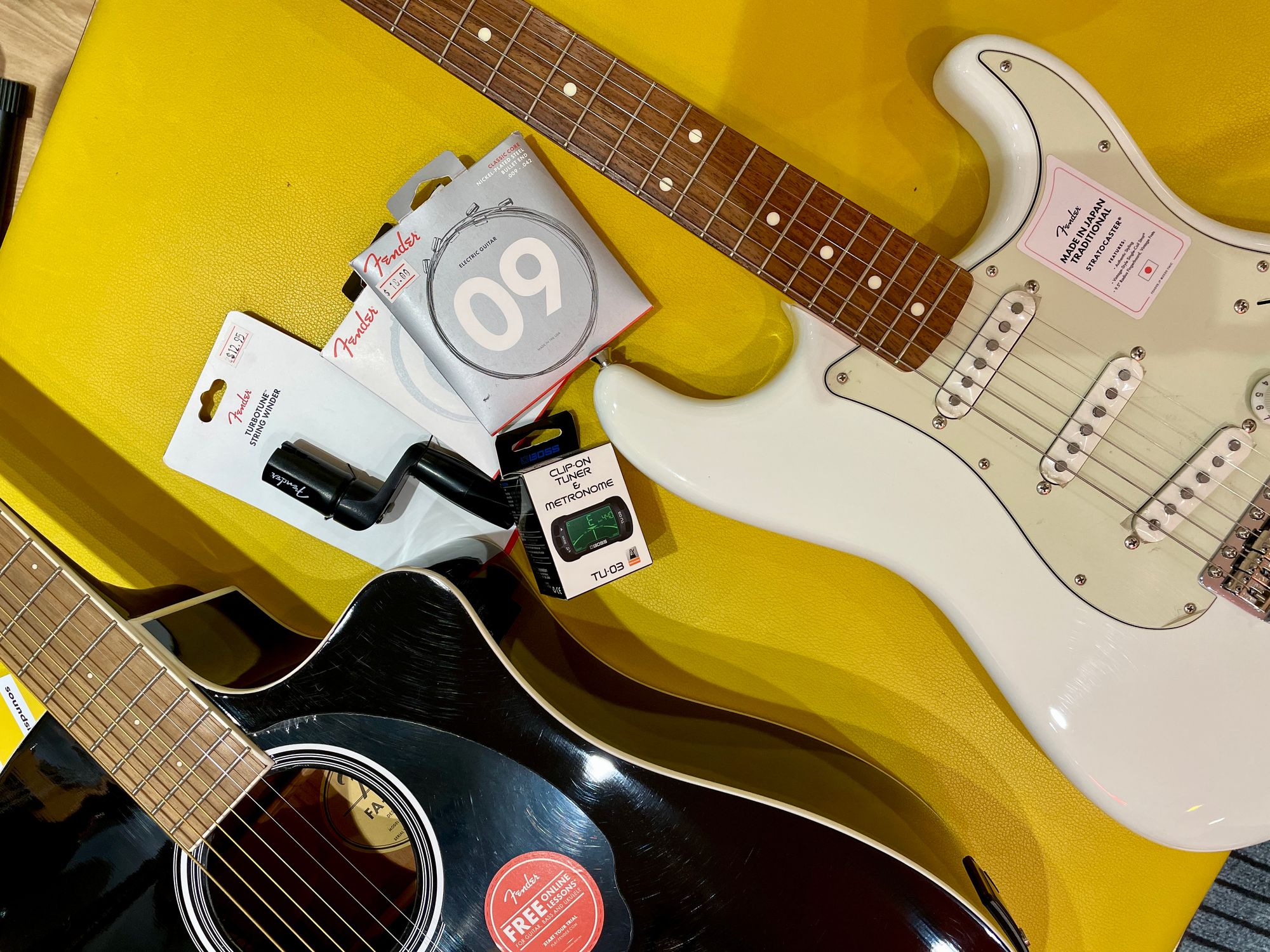 Before you begin, make sure you have all the necessary tools: a set of new strings, a string winder, a pair of wire cutters, and a tuner.
Step 2: Loosen and Remove the Old Strings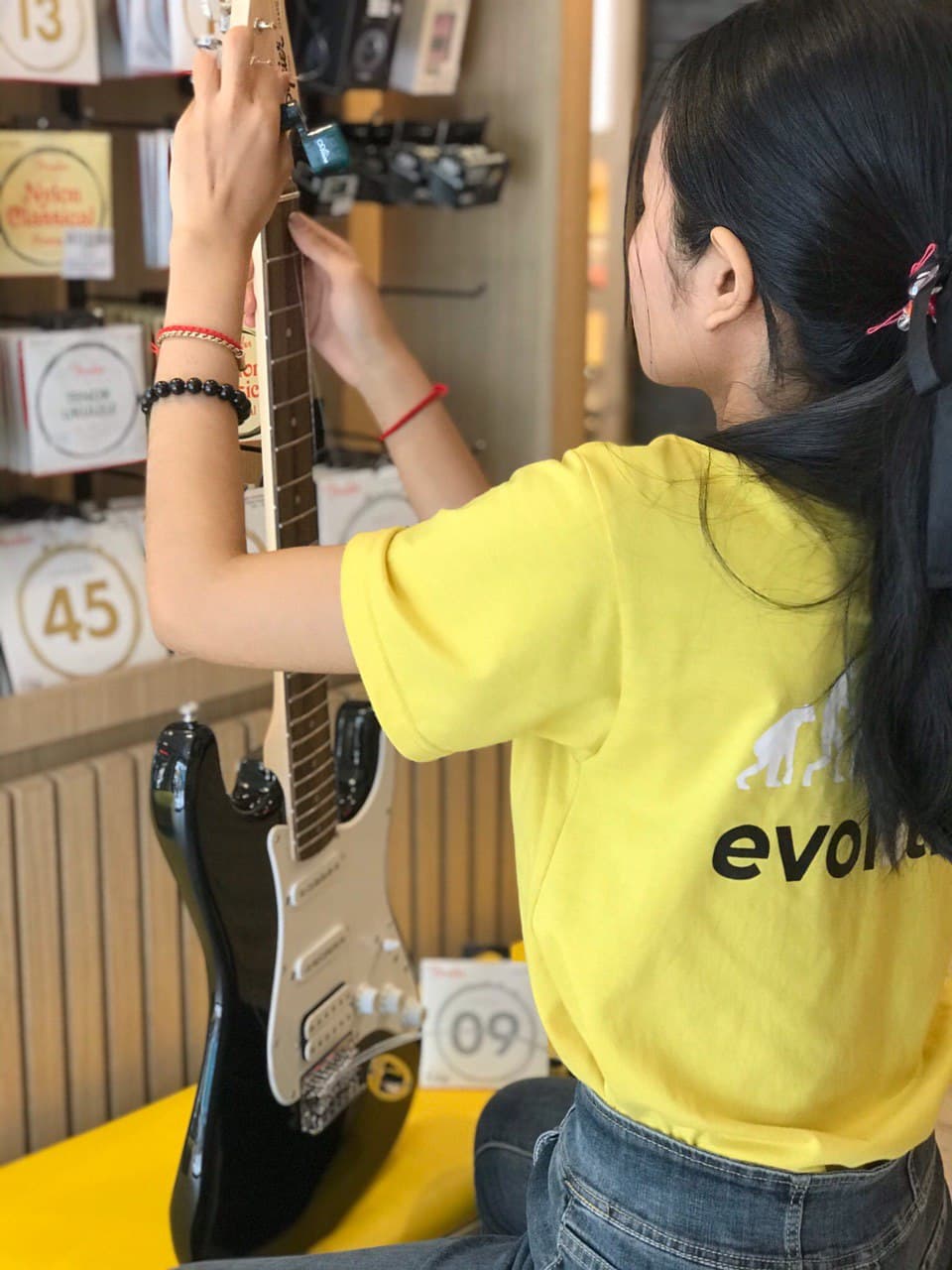 Using your string winder, carefully loosen the tension of the old strings by turning the tuning pegs. Once the strings are slack, unwind and remove them from the tuning pegs.
Step 3: Remove the Bridge Pins (for Acoustic Guitars)
For acoustic guitars, you may need to remove the bridge pins to free the strings. Gently use a bridge pin puller or a similar tool to extract the pins.
Step 4: Clean the Guitar
With the old strings removed, take the opportunity to clean your guitar. Wipe down the fretboard and the body to remove any accumulated dirt and grime.
Step 5: Install the New Strings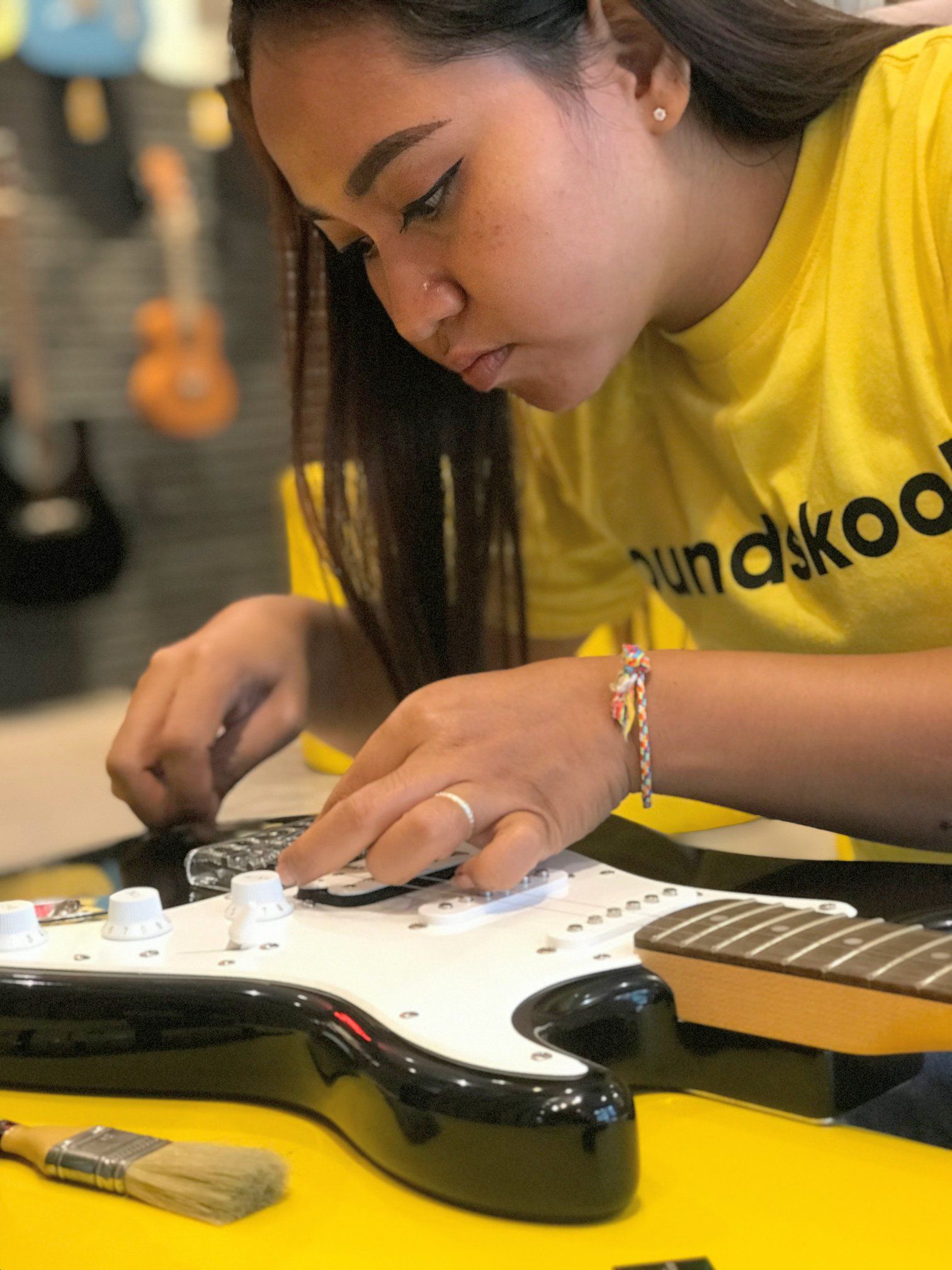 Starting with the thinnest string (usually the high E), thread it through the bridge (or the tailpiece for electric guitars) and pull it up to the headstock. Insert the string through the appropriate tuning peg hole, leaving a few inches of slack.
Step 6: Wind the Strings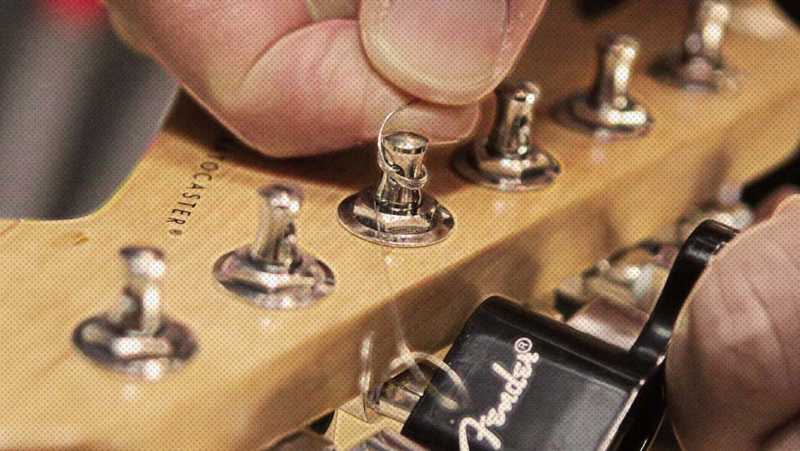 Use your string winder to tighten the string. Wind it evenly, making sure the string sits neatly in the nut and the bridge (or tailpiece).
Step 7: Tune Up
Once all the strings are on and wound, use your tuner to bring each string to the correct pitch. Tune up, and you're ready to play with your fresh set of strings.
Watch this video from Fender for a clearer demonstration on how to change an electric guitar's strings.
Changing your guitar strings is a valuable skill that every guitarist should master. With this step-by-step guide, you'll be able to keep your instrument sounding its best. Happy strumming!
---
Find us on Social Media
Subscribe to Soundskool's blog for more helpful guides!